Nestled on the outskirts of Pattaya, Kombat Group Thailand stands tall as a revered institution, drawing martial arts enthusiasts from across the globe. With its unwavering commitment to comprehensive training programs and top-notch facilities, this esteemed martial arts camp boasts a captivating history. From its modest beginnings, the camp's primary focus has always been equipping individuals with the necessary tools to achieve their goals, whatever they may be. Since its inception in 2004, Kombat Group Thailand has witnessed countless success stories, with guests testifying to the transformative impact this extraordinary place has had on their lives. Let us embark on a journey to uncover the remarkable narratives that have unfolded within its walls.
Testimonials from our inaugural set-up in KaoTalo, Pattaya (2004-2012):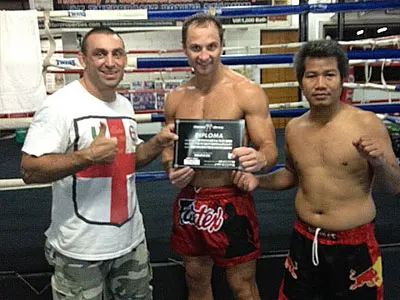 Tomasz became a Muay Thai Instructor
I've spent two amazing weeks doing Muay Thai Instructor Course as part of my personal training upgrade skills. Kombat Group is a place where Thai hospitality meets European standards.
Having experienced training Muay Thai in several gyms in UK and Asia must admit that Christian and his coaches ensure that the gym provides the highest possible standard.
It has been a pleasure to meet you all! And I'll see you again soon!
Tomasz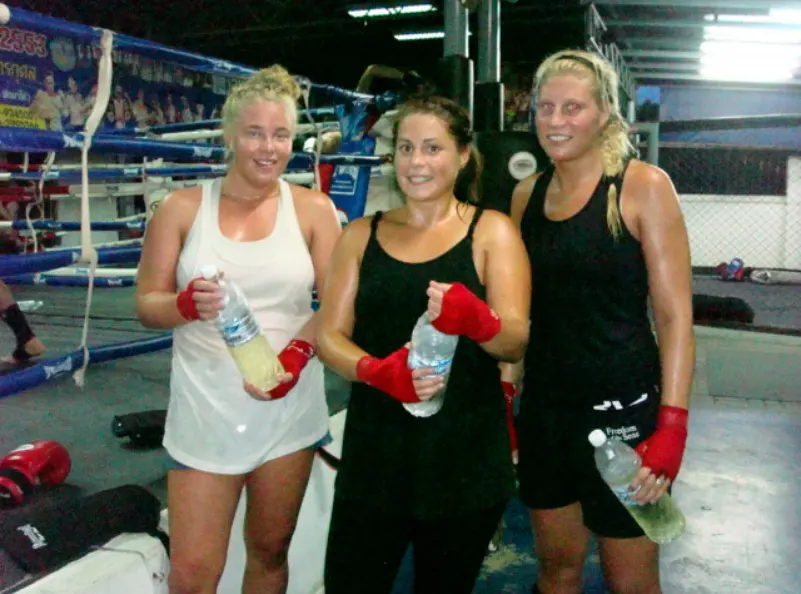 Filippa (Sweden) – Muay Thai Course
I will always remember this as one of the best things I did. I've been training my whole life but stopped some years ago, and Christian helped me come back to training, which I again realized how fun it is.
Kombat Group is a good place to train with serious trainers that always help you and follow your training and progress. Christian makes you feel like you are a part of this big Italian family. I will always remember this as one of the best things I did. It was hard but so worth it.
Filippa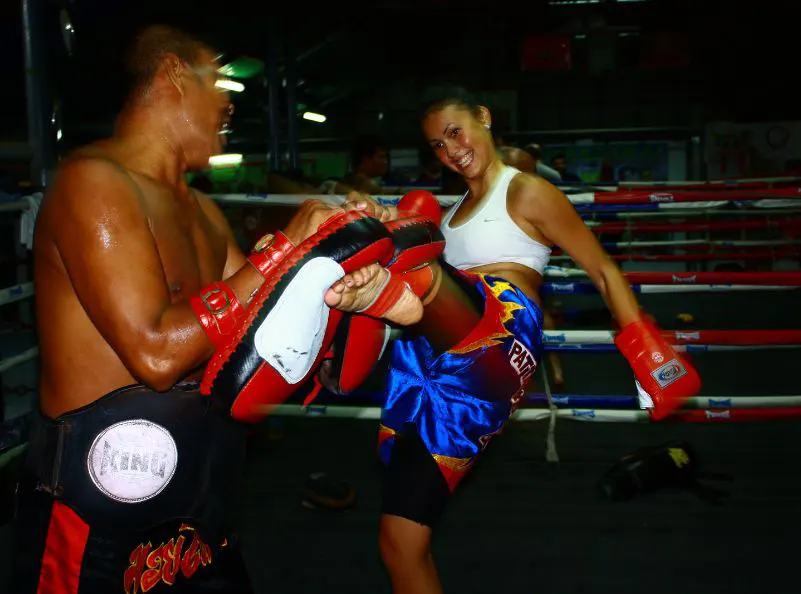 Iris (Iceland) – Muay Thai Course
Some people think that Muay Thai is only for boys, but I don't think so. Girls can be in any sport they like!
The Kombat Group is like a family to me. If you want confidence, a nice body, and to learn how to protect yourself, you should train in Muay Thai. I am just training to protect myself, not to compete but maybe one day…?!
I have been training just for one month, and I can see the result on my body; my abs are flat and more muscled, and I'm healthier and stronger. I will always return to train Muay Thai is so much fun; you should come too!
I came to Thailand with my family and had nothing to do. Then my mom opened a laundry service shop, and someone came to us with his laundry. I saw the inscription "Kombat Group" and asked him what it was. He said that was a Muay Thai Camp and lots of other stuff, and then I was, "Mom, I like to go train", and she let me, and I went to start training Muay Thai. Now I don't want to go back home in December, because I like it so much.
If I were you, I would come to Kombat Group, no matter how old you are. I´m only 16, hope to see you there.
Iris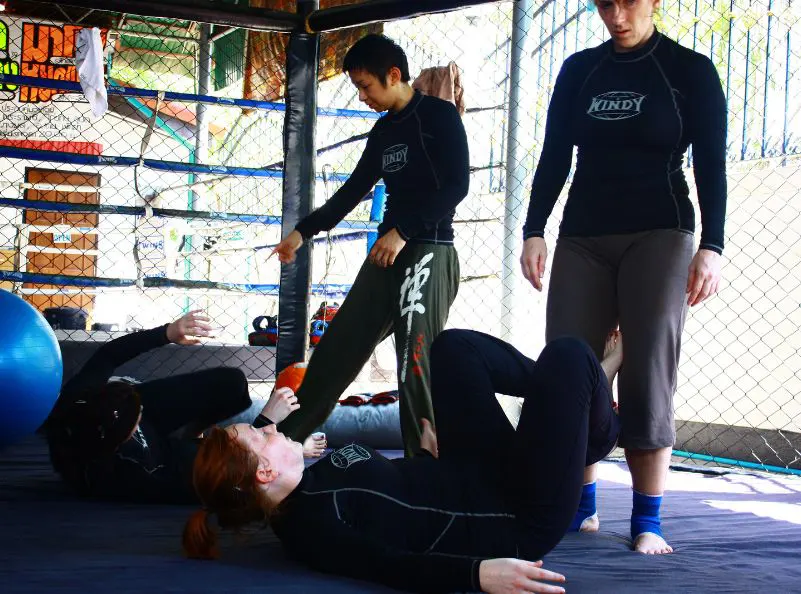 Lorna (UK) – Muay Thai Course
I went to Kombat Group from the period of 17 Feb – 3 March and absolutely loved it.
I am a beginner and thought that being a female and a beginner would be a little uncomfortable, but it wasn't at all! The trainers were all very good and worked you very hard, but most importantly, made sure you had fun doing it.
They were able to teach something to people with all levels of experience. The Muay Thai trainers worked very hard to make sure we learned something new and how to break old bad habits. Geri was great in giving feedback, and the BJJ instructor was great in making sure you didn't skip any classes. Ha ha ha.
If there was anything I could change it would be that at the start you were told what to do and how things worked there. We didn't know which trainer we were supposed to be assigned to or how that worked, but it didn't take long before we figured out that you just glove up and one of the trainers will call you when they are ready.
I now feel motivated enough to continue with MMA training and thought that The Kombat Group was one of my best vacations yet. I would definitely recommend it to others, and have, and would do it again in a heartbeat!
Thanks, guys, for the awesome experience; I appreciate it!
Lorna