Our instructors follow the training system used at the famous Filipino school where Manny Pacquiao started his career.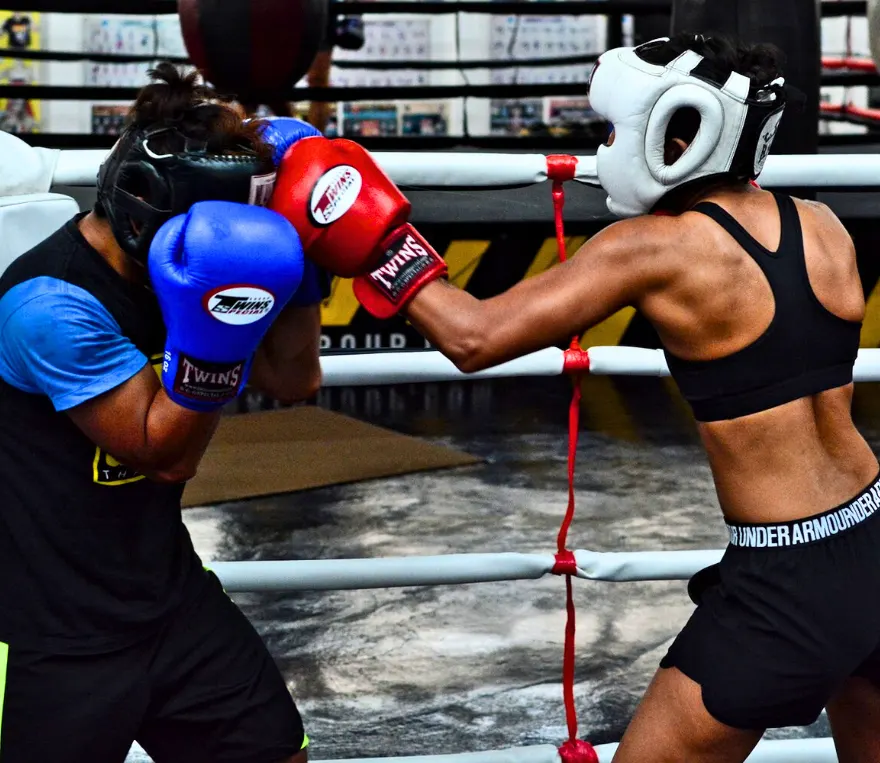 There simply isn't any other Boxing Camp in Thailand with such strong emphasis on Western Boxing. Our Boxing Camp was founded by the legendary Cristian Daghio, a WBA PABA ASIA, WBF and ABF Boxing Champion, who made Kombat Group an oasis for every boxer.
Our gym is fully equipped with the most effective tools to improve boxing techniques and performance. Besides 3 standard rings, we also have a Mexican ring where athletes can improve their close distance fighting and increase their stamina by continuously putting pressure on their opponent.
Our Western Boxing classes take place twice a day. The morning sessions start with a warm-up followed by footwork drills, sprinting, conditioning and strength exercises. In the afternoon the warm-up gets you ready for bag drills, pad work, partner play and thrice weekly sparring sessions.
All our trainers and champions are dedicated and talented professionals that will take your skills to the next level. Western boxing is incredibly beneficial for cardiovascular fitness. It primarily involves the upper part of the body, but combined with the speed and agility of footwork, it becomes a full body workout.