For those yet visit to Kombat, this Latin motto may seem foreign and hold little meaning, though those that have had the fortune of visiting Kombat before will no doubt be familiar with this phrase. It can be seen, not only throughout the camp; on clothing and banners, but occasionally, tattooed on the skins of guests who seek a more permanent reminder of their training experience. It is the Kombat Group motto, but what does it mean? Why is it so significant?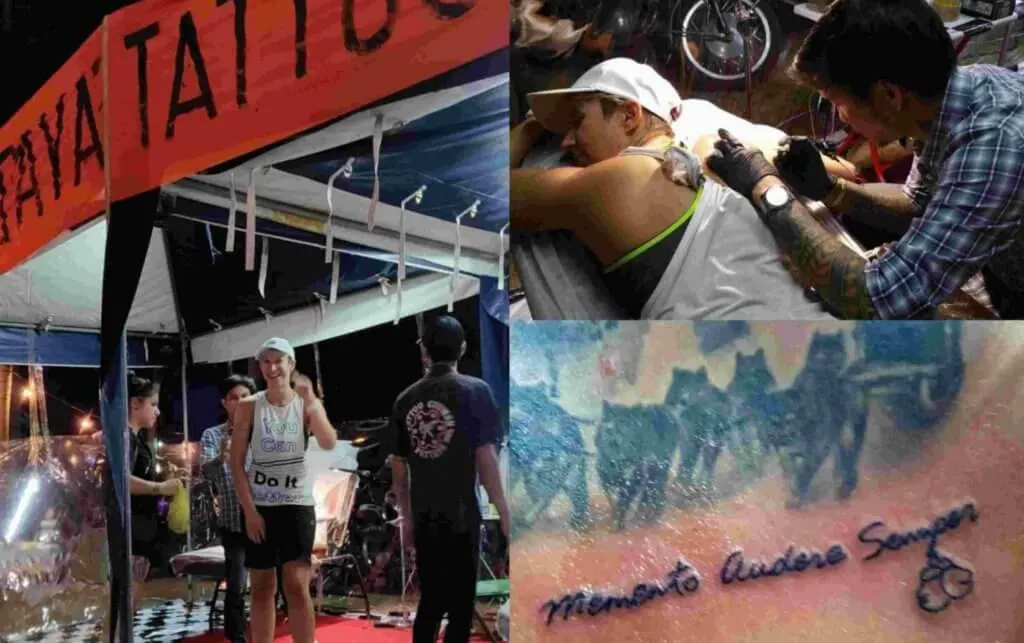 The literal translation of the phrase is 'remember to always dare', and was coined by Italian poet Gabriele d'Annunzio in the early 20th Century. The words themselves already carry a strong message of courage and perseverance, qualities that Kombat founder Christian Daghio embodied through and through. It is impossible not to feel inspired by, not only the great accolades that Christian achieved in his career but the dedicated hardworking spirit that underpins the very nature of the camp. The reminder to dare is there at every corner, in every workout and in every encouraging face, you are motivated to dream bigger and push harder, to challenge yourself every single day.
These three simple words are at the core ethos of Kombat Group Thailand, they are lived and breathed by all that set foot in the gym, honouring the passion and determination that Kombat was built on. Those that have trained with these words in their heart and mind feel a united bond of camaraderie. Even after leaving the camp, the motto itself elicits memories of time spent and shared within the Kombat family; offering encouragement and support to tackle whatever obstacles life may pose. They are not just words to train by, they are words to live by; they tell us to forget our self-doubt and believe that anything is possible.
Memento Audere Semper