Barbara Gandini, the General Manager of Kombat Group Thailand, tells the story of Kombat and its founder and late champion, Cristian Daghio.
Nearly a decade ago, Barbara was looking for a boxing holiday destination when she came across Kombat Group, then located in central Pattaya. "I decided to come to Kombat because Cristian was also from Italy. I didn't even think I'd meet him, though. Cristian was a big name in Italy and worldwide. 7x World Champion. The first Italian to fight and win at Lumpinee — the Mecca of Muay Thai. I was really expecting this big ego."
Barbara's experience was quite the opposite as Cristian was there to greet her upon arrival as he did with all customers. They immediately became good friends and began a lasting friendship and work relationship.
"We had a very special connection — we seemed to share the same vibration."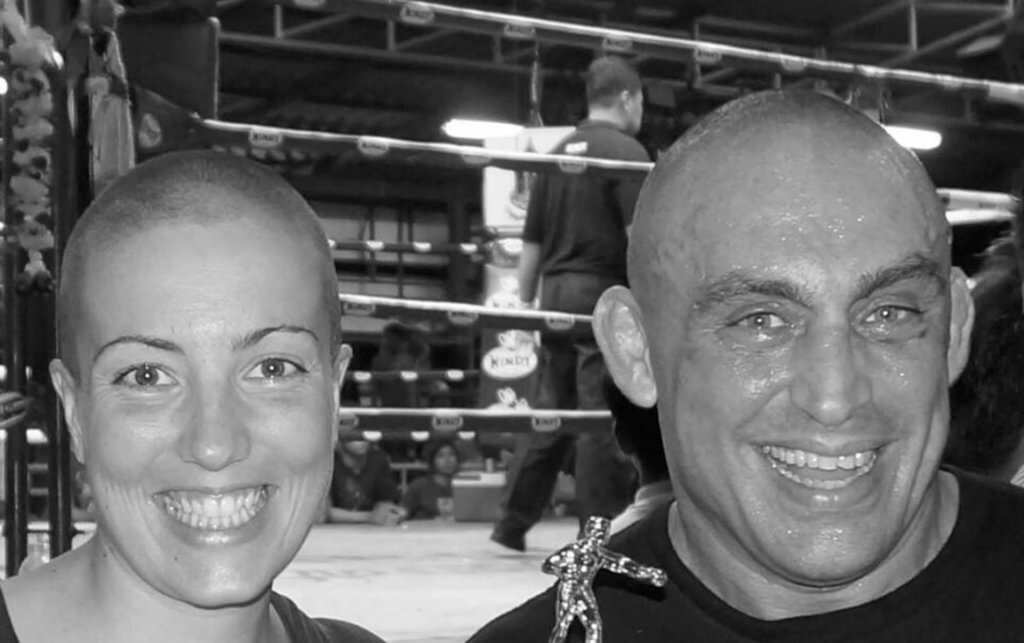 On a run one day, Cristian complained to Barbara that finding good help was difficult. He jokingly said he needed a woman to help because the guys he hired always found trouble in the city with some girl. Barbara replied if you're looking to hire a woman, you've found one. Cristian stopped running and said to Barbara, "When I say this, I'm serious" to which Barbara replied, "So am I."
Barbara fulfilled her obligations in Italy and returned two months later in 2012 as they began construction on the new location. "Cristian was on a ride on his motorbike one day when he came across this area near Huay Chak Nok. Cristian was not a businessman, but he had this incredible sense, this intuition. There was nothing out here. It was the jungle and he said, 'This is it.' We had to run electricity lines, pave the roads and everything out here. And now the area is blowing up. He always let his passion and intuition guide him, and so began the creation of Kombat Group Thailand."
THE FOUNDER
He first came to Thailand in the early 90's with his Italian girlfriend and decided he wanted to return and make a career in fighting. "Cristian had this dream; he wanted to be a fighter — a champion. No one could stop him from what he decided he wanted." The girlfriend told him he had to decide between her and Thailand — he came to Thailand months later.
He trained out of Petchrungruang Gym under Kru Nu. The conditions were harsh, and Cristian lived no differently than the Thais. He learned their language, culture and fighting art through which he gained their respect. hristian showed heart in the ring: he always fought hard, moved forward aggressively, and never backed down from a match. He even took responsibility for injuries and fought regardless.
"He had an exceptionally high pain threshold, and his recovery times were amazing. Cristian always loved Pit Bulls. They'd recover so fast when they'd escape and come back injured from a fight. And Cristian was no different."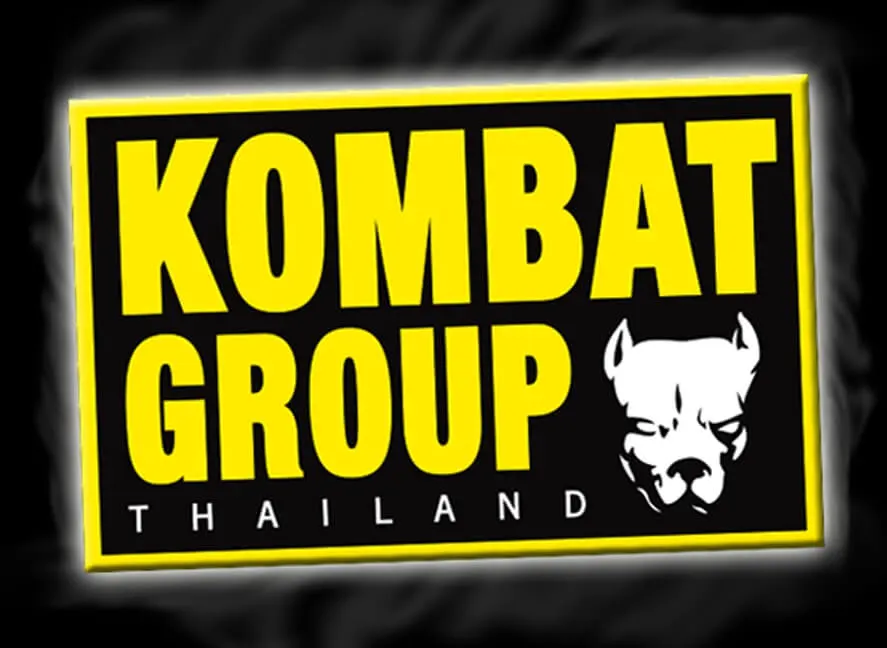 This would be the logo for the Kombat Gym that he founded in 2004. Having spent over a decade fighting in Thailand, he wanted to make this sport and its many weight loss benefits accessible to everyone. He recognized most wouldn't want to live and train under the same conditions, but if he could find a middle ground between Thai and Western training…then people would come.
THE FOUNDATION
He bought two villas and made a simple gym. As people started staying longer, they asked about rooms so he built some. Then people started asking about food, and he built a counter. He started going to the market each morning to buy food for everyone that he would leave on the counter for everyone to eat. While gyms with food and accommodation are more common now, this was not common at the time which led to the creation of the community spirit of Kombat Group Thailand.
"Cristian fought like a pit bull: hard-charging, strong and fearless. This was his attitude in all his endeavours; if he wanted something, he got it. But it was never at the expense of others. He was always humble and never bullied, never strong-armed. He hated that stuff. And when people needed something, he never hesitated to offer his help. Cristian was always generous and people liked him."
THE FRAMING
The people that admired Cristian would eventually become the framing in creating Kombat Group Thailand. Three of the fighters from Petchrungruang Gym followed him to the new gym: Pi Yai, Poo and Yuth, still here at Kombat.
Later on, a fellow gym owner asked if Cristian would employ his Western Boxing trainers until he could finish building his new gym. Cristian had no boxing training at that time and brought them on. After six months and their previous boss's gym was built, they decided to stay with Cristian. One of those trainers was Joel Kwong — current head Western Boxing trainer at Kombat, who would eventually win the WBC Asia Featherweight Title in honor of Cristian.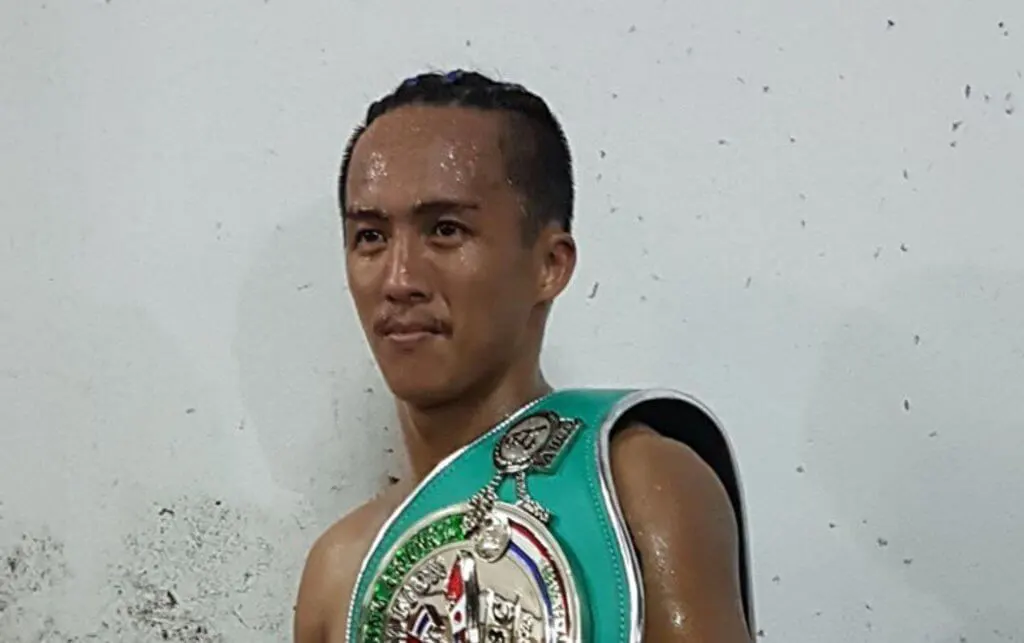 This was the belt that Cristian died in pursuit of. On October 26, 2018, he suffered a knockdown in the 12th round of the WBC Asia Light Heavyweight Title Fight. He went into a coma and died shortly after at the age of 49. He left his six-year-old daughter, Angela, Thai wife, Nat, countless friends and the Kombat Empire.
"I believe it was the best way for him to go. He would never have wanted to stop fighting. There were already injuries there that would have surfaced as he got older. He couldn't have dealt with it if he had grown old with problems and couldn't train. He was a gladiator. Fighting was his life. This was his destiny."
Memento Audere Semper.

Remember to Dare Greatly.