From a combination of no exercise, bad food, and a desk job, my weight had maxed out at 145 kg before I decided to do anything about it. And by 'I decided', I mean my brother gave me a reality check that if I didn't do something, I would end up in an early grave.
My brother sent me the Kombat Group website, and after some emails back and forth with Barbara, I took the plunge and decided to commit to almost three months at the camp.
I was very lucky that my boss was kind enough to give me a leave from work, however this was such an important step for me to take, I was prepared to resign if I had to.  After all, being healthy and alive is more important than any job.
I arrived in Thailand in early April and was picked up at the airport and driven straight to the camp.  At the time I had only seen photos of the old camp, so I was a bit worried when the car turned down a dirt road. However once through the gate I was sure I was in the right place.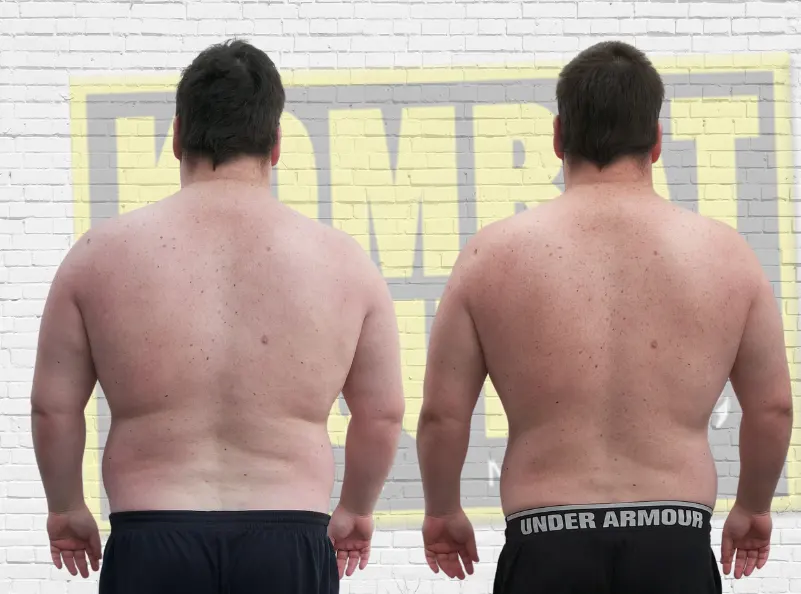 Barbara showed me around the camp, introduced me to the two dogs of the camp, gave me a run down of what happens and showed me my room.
The next morning was the first training session and a real reality check for me, as this was the hottest week in sixty years, and I was ruined after only an hour training.
Then, in the afternoon session, after not drinking enough water, I blacked out. It was the worst feeling, the world went black, I was dizzy and couldn't stand up.
The staff knew what to do and took great care of me, carrying me to the office, getting ice and water and helping me recover.
It was my own fault and I learned it the hard way, drink water. Then after that, drink even more water.  Then and only then, DRINK MORE WATER.
With that lesson learnt, I carried on training for the next 85 days.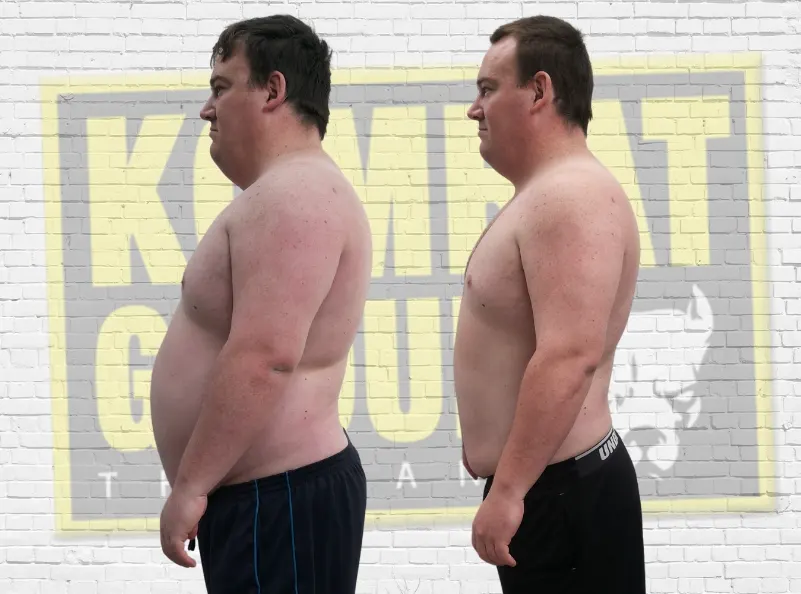 The Muay Thai was a great workout and the trainers are all champions with at least 100 fights each, and even though they don't speak perfect English, they still manage to convey everything to the class.
Boxing was hard work, but it was great to know that your being trained by the same guys that train Christian himself.
Krav Maga was another big highlight for me, and Gerry is a very entertaining teacher.  I learnt defence against knife and gun attacks, as well as grabs and holds.  With the Krav Maga classes only being every second day, it's a good class to look forward to, as it adds some spice to the routine.
I was also lucky enough to be involved in a weapons course run through the camp in which two members of the local police force with a wealth of experience taught me correct saftey and usage of handguns. It was a three day course that ran during the afternoon break in normal training (making sure I didn't miss any of Barbaras punishing sessions) that ended with a live fire exam at a local shooting range.
It was a great experience, and not something that I would ever be able to do at home.
The camp itself is very clean and well presented.  The rooms are cleaned regularly, and laundry services are available as well.
Breakfast, Lunch and Dinner are provided six days a week, with Sunday being a "cheat day" where you need to venture outside of the camp to find food and entertainment. I was a bit worried about the food before I arrived, however each meal comes with fruit and unlimited water, so that helps to fill you up.The weight loss program consists mostly of chicken, with a few pork dishes and a bit of beef if you're lucky.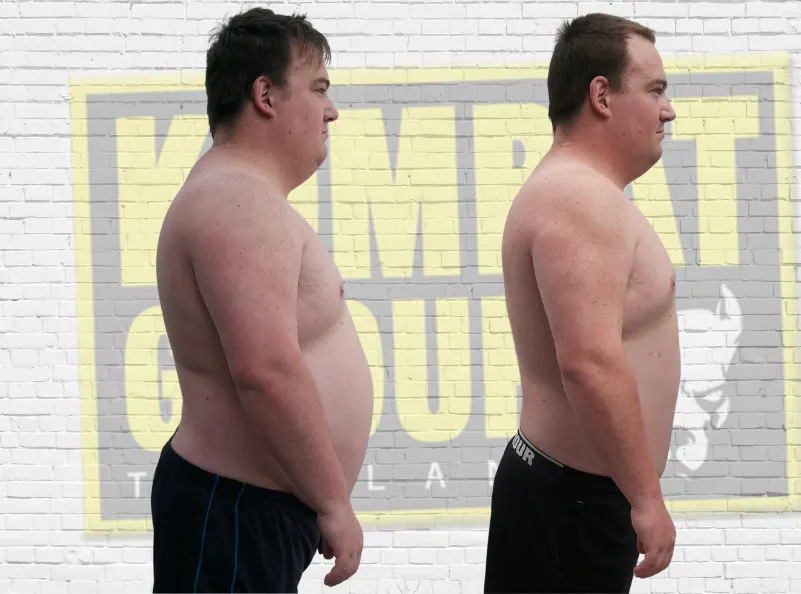 In the end I lost around 24kg of weight and an average of 16cm around my torso.  My cardio and general fitness level is through the roof and I've signed up for a 5 kilometer obstacle course race next month. I've also signed up with a local Muay Thai gym so that I can keep that going.
I am really glad I went to Kombat Group and I hope I do them proud in the future, as well as return next year once they finished the swimming pool.
If you want a day by day, week by week run down, you can read all about it on my blog: http://kombatwild.blogspot.com.au/
In closing, I would say… just do it. Jump in feet first and bring a positive attitude. You will be amazed not only at the results in your body but in your mental state as well.
Thank you to Barbara, Christian, the staff and trainers. You're amazing.
---
If you want to turn your life around, write to us now!