I heard of Kombat Group through my husband, who learnt Muay Thai in April whilst we were travelling. It was one of his goals to learn the art. He raved about his experience at the camp, from the training to the diet, to the trainers.
Sejal
I was also able to notice a difference in his body with his short time at the camp. Hearing about his experience and seeing the results, I knew that I had to do it.
I contacted the wonderful Barbara, who my husband spoke so highly of and booked my two weeks at the camp. She was very responsive through emails and ensured me that everything was ready for my arrival.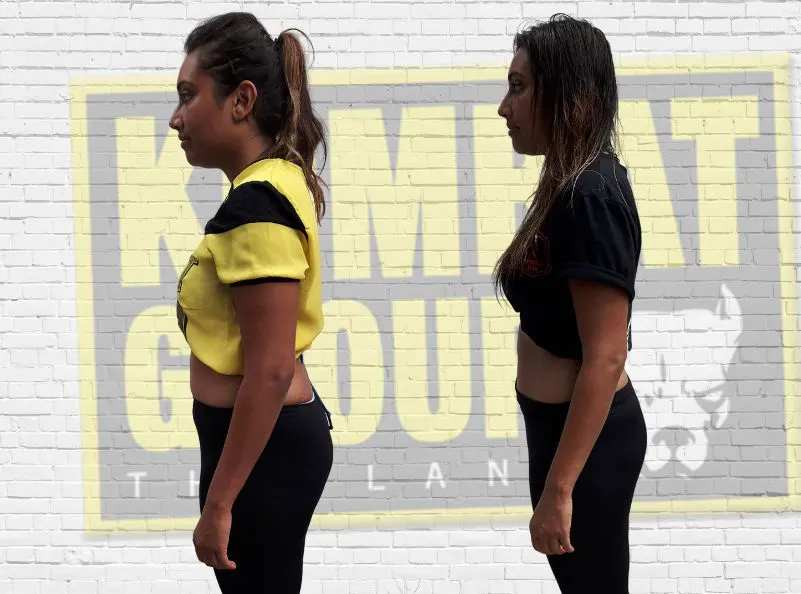 I arrived in Pattaya via a coach from Bangkok – Barbara had given me the number of a colleague who worked at the camp, who helpfully directed my taxi driver to the camp (15mins journey). I was greeted at the gate by the very lovely Toy, who led me into the camp. Upon my arrival, Barbara showed me around the camp, introduced me to the dogs and showed me my room. I was given my schedule for weight loss – I arrived in the morning, so I had already missed the morning class that day but would start at 4pm in the Functional Training class with Barbara.
I thoroughly enjoyed my first training session of Functional Training and Muay Thai. It was extremely hard, but worth it. I decided to change to Boxing, which I feel better suited me. In the two weeks that I was there, I was pushed to my limits; I learnt a lot about the technique in boxing; how to perform each exercise with precision without hurting myself and different ways of losing weight.
Each trainer was very personable and interested in helping you achieve your goal.
I had Do Dong and Joel as trainers for Boxing. Both trainers were extremely personable – they focussed on you and only you. They consistently encouraged me to push myself and do more and better yet, to never give up.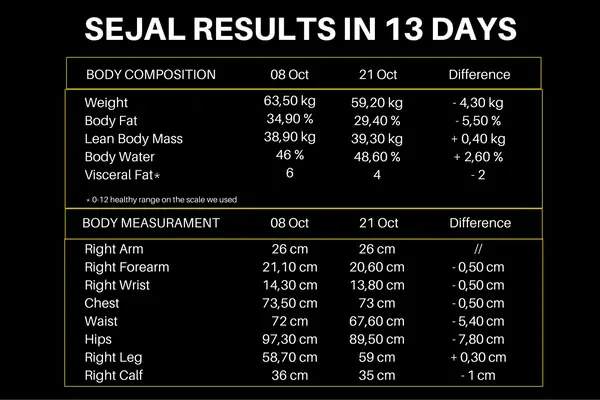 I had Barbara and Cris for Functional Training. Barbara's routines were great – interval training with short and high intensity bursts of speed, combined with short rest periods. The body was continuously shocked into different routines. Cris used a combination of weights, kettlebells, weight plates, ropes and so on to shock the body with different exercise routines. Both trainers ensured that each exercise was done correctly – for example, ensuring our bodies were aligned in the right position for a squat.
My overall experience at the camp was fantastic! It really inspired me to better myself in every way possible. It was the first time my husband noticed the weight loss and trimming down. It was also the first time I have noticed big differences in health, weight and the tone of my own body. I carried on my diet and exercise after I left the camp travelling through Vietnam until I got home. The whole family noticed my weight loss.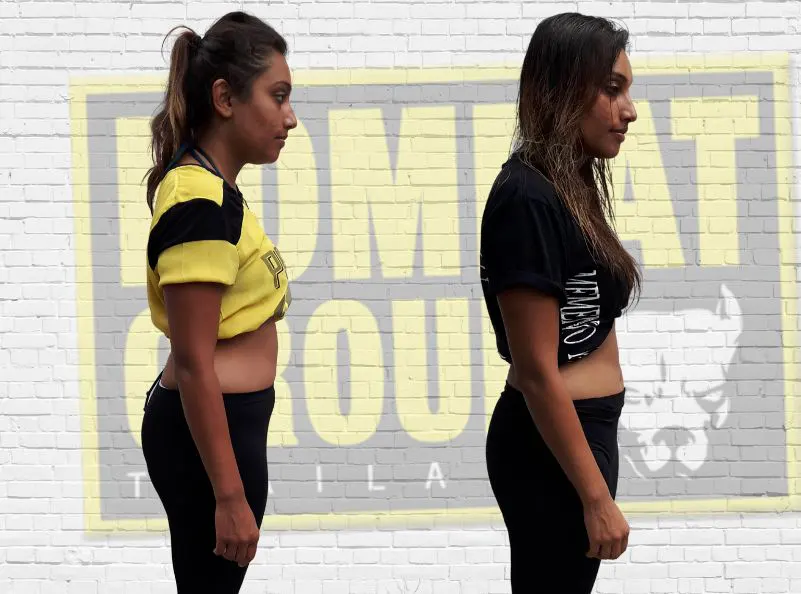 To think that the weight dropped in two weeks at a camp makes me wish I stayed there much longer! I would absolutely love to go back to the camp and train for longer. I would recommend the camp to everyone!
My husband and I also recommended the camp to someone we met in Vietnam, who booked actually attended the camp and loved it! Kombat Group are the real deal.
Do you want to start your Weight Loss journey? Contact us today!