A 14-days Weight Loss Retreat ReviewStephanie joined our Weight Loss Program for two weeks. You can let yourself be inspired by reading her story here below!
---
Hi guys! My name is Stephanie, I'm French from Paris. I'm 44 years old. This is my first time here in Thailand, in the camp. Before I came, I booked the Weight Loss Program and I'm here for two weeks. Today it's my last day and well, it's been a great time.
I had so much fun and I really enjoyed the classes, the teachers, the coaches. Everybody here is very nice and I had such a great time.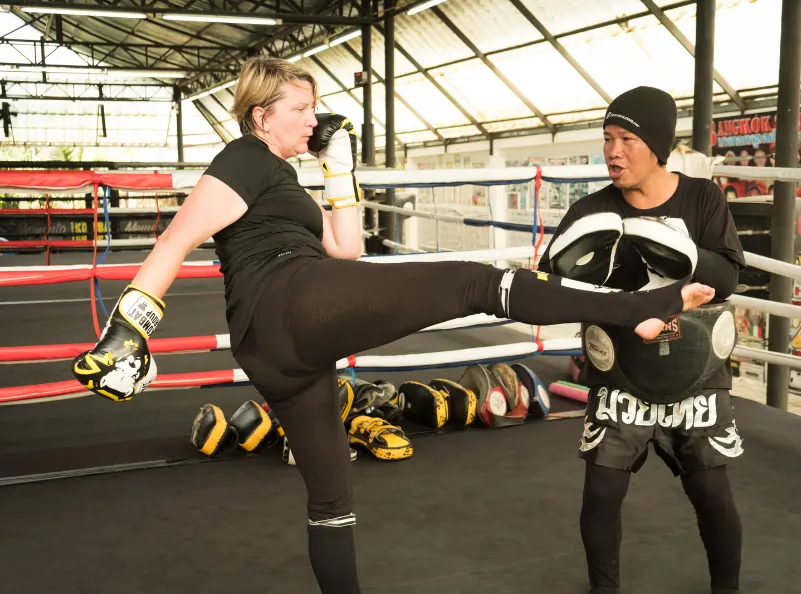 The training routine
Because of my program, I had to start the day every day at 8 o clock.
We had Muay Thai from 08:00 until 09:00. It's Muay Thai training but focused on lose weight actually. After that, we had the functional training and then the last hour in the morning it's Boxing. Then after that, we had a break and at four o'clock we started again with the functional and two hours of either Western boxing or Muay Thai.
I really enjoyed Muay Thai. It was my first experience with it and I think it's the best training. Muay Thai, for me, it's very complete because I can use my legs and my whole body. The trainers are very patient: I was a beginner and they had to teach me everything about Muay Thai! They don't judge you if you're good or bad, they just take that time and explain. This is why the quality of the teachers here is high-quality, really.
The meals
The food is great. The ladies from the kitchen they are so sweet, so nice, always smiling and very good cookers. You're gonna enjoy a lot the Thai food, of course, and because I was on on the weight loss program, I was on the diet regimen too. For me, it wasn't very difficult. You don't feel like you're on a diet actually. Everything is done here to make you happy, to feel like at home. It's very nice to feel at home even if you're far from it!
You train in a very nice area, and sometimes we also go outside of the camp. We had walks outside or you can run. There's a lake not far away and the neighbourhood is nice, quiet and peaceful.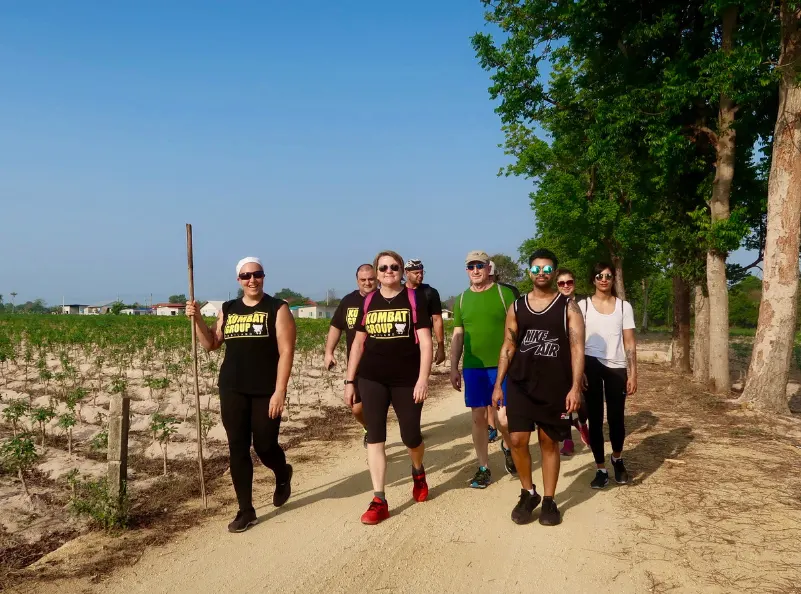 My conclusion
After fourteen days, I'm very proud of myself because I did it and because I started from zero. And if I could do it, you can do it! It's a very nice experience and I can show the benefits on my body. I feel much better, got much more energy and I lost weight too, almost three kilos of body fat. I have new muscles in my body and you can really feel the results after just two weeks. I can imagine if you stay longer!
Well, I think after like these two weeks I can say I'll come back for sure because it was just perfect for me. Everything I needed I could find it. You feel good, and so many people said the same. Before I came here, I read about 'a big family' and now, I really think it's a big family here. You feel like at home with your own family, while you make new friends.
It's a fun life. Yes, I'll come back for sure!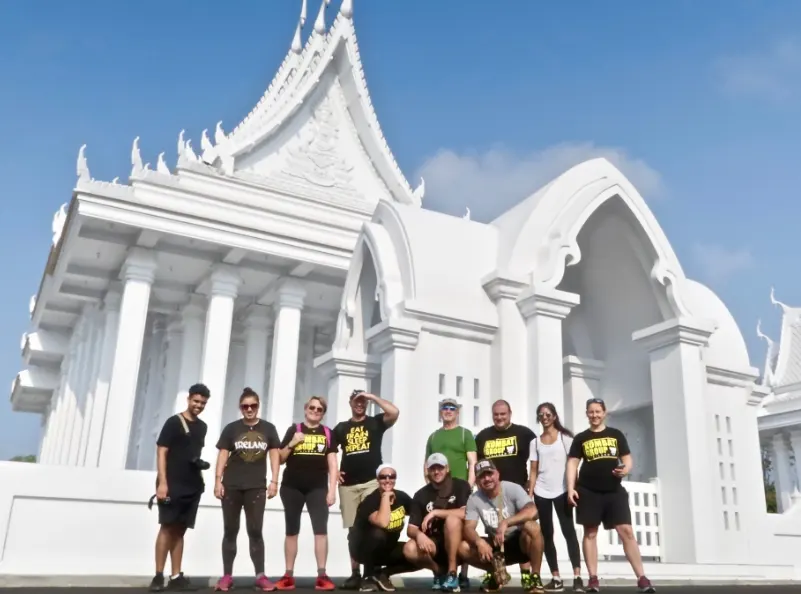 ---
You can watch Stephanie's video interview here below and if you want to experience the same life-changing adventure, check out our different Weight Loss Programs.
Or fill the form below: