The Weight Loss Program in the gym, for me, was a very interesting experience.
In the first week, it was quite hard, because of climate change, the training and the water loss.
Preliminary something about me, to help you understand my experience: I'm Basti, 31 years old, a student who went to Pattaya with 84 kg.
I am risen during my studies due to the increased consumption of beer, pizza and pasta.
The booking of one month at Pattaya Kombat was very easy, and so I sat down on a plane. From the first day, I had very good contact with my fitness trainer, Barbara, she is very lovable and also competent.
The fitness program (Functional Training) was customized in two days based on my possibilities. Functional training included Thai boxing and Krav Maga. Especially for Krav Maga I had a very good coach.
Since I had the goal in my mind to lose 10 kg in 4 weeks, I kept myself very carefully following the instructions of Barbara.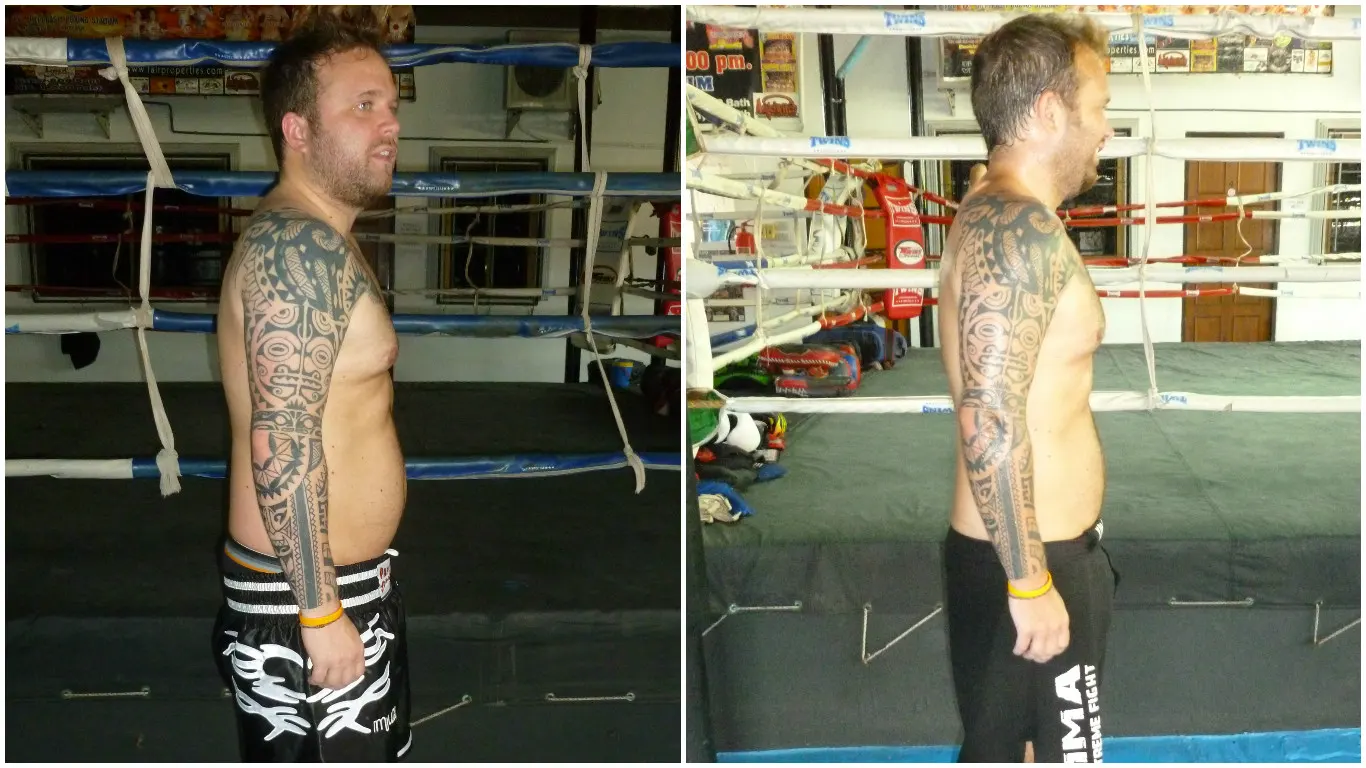 Pattaya is a place with many temptations and several guys involved in the weight loss program did not reach the goal due to the consumption of alcohol, kebab, Mc Donalds etc.
My advice: follow every part of training with commitment, eat only in the gym and if on Sundays you eat outside, only chicken with rice, drink plenty of water and sometimes a Coke Light, never go to the Walking Street (the temptations are too big) and listen to Barbara (who really knows).
My conclusion: Pattaya is a place that can destroy yourself, but training at Pattaya Kombat was totally a very good experience, most of the people there are very nice.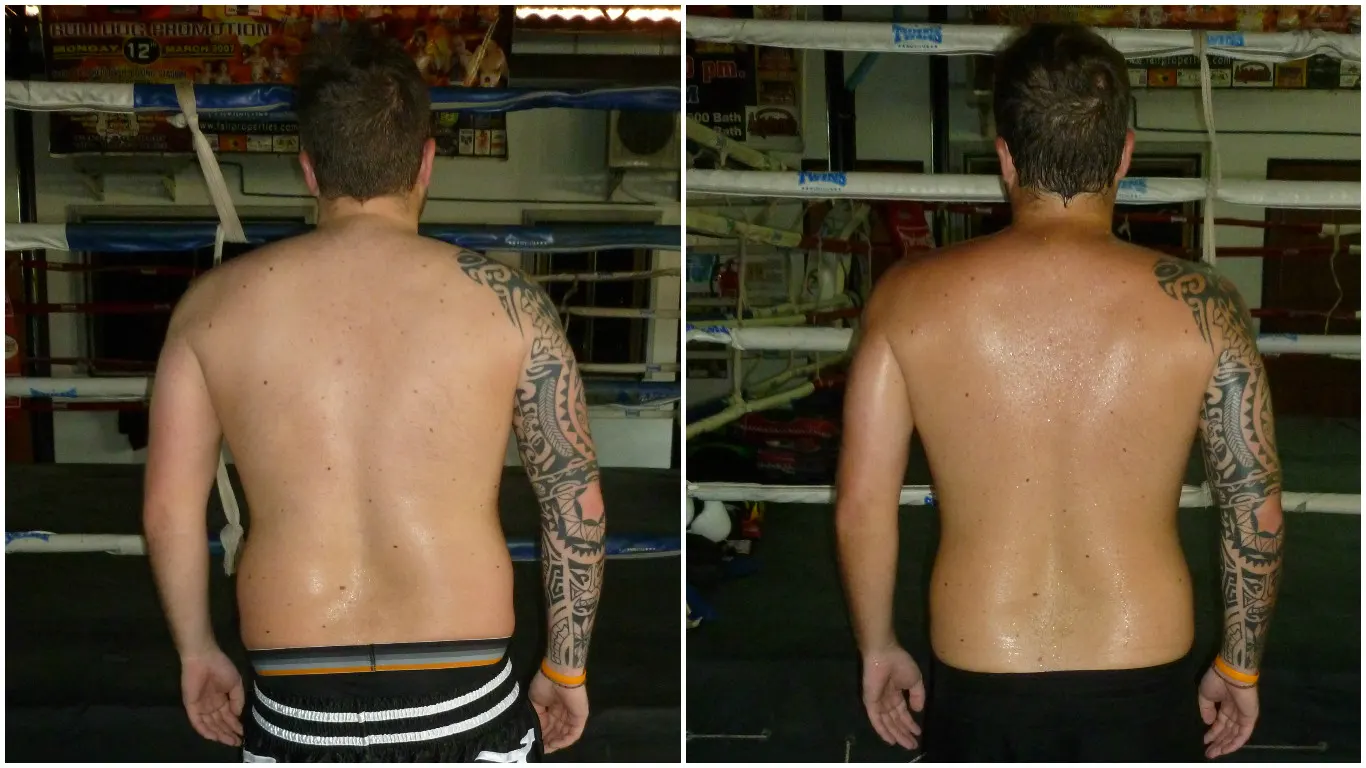 The motivation comes from within! Sometimes you have to be able to get to your limit, success comes quickly if you stay on task and train hard.
One senses that after a week or two is getting stronger and the body is changing, that was my biggest motivation.
The trainers are always there when you need them, Christian, the boss was always ready also to help when I needed something and Barbara was my first contact.
This experience changed me and I made new friends.
Before of this trip, you should be sure of your motivation, it does not matter if you weigh 84 or 150 kg. decisive is always your own motivation and determination.
I lost 9kg in 3.5 weeks, and would be impossible without a stay in the gym.
So I definitely recommend the gym It's a good feeling to get fit and I will keep working!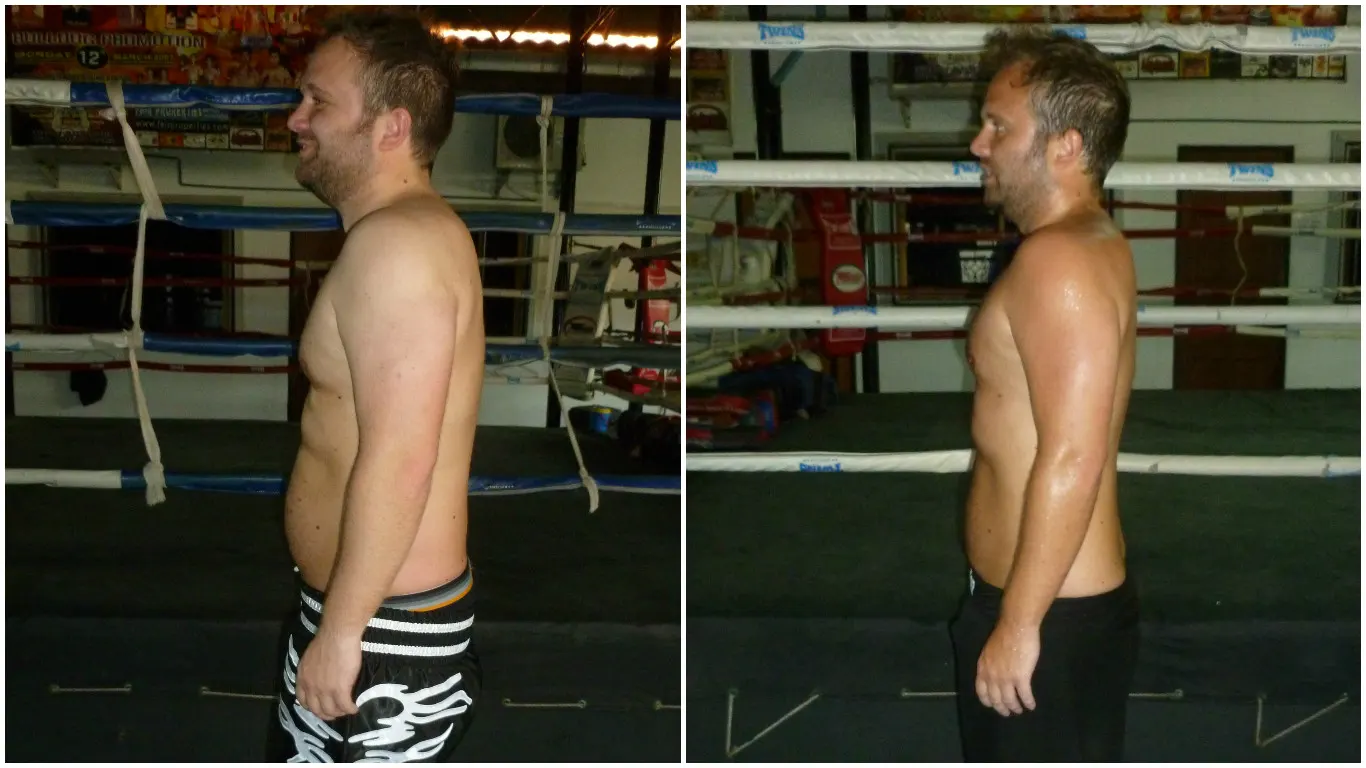 Join our Weight Loss Program and change your life!