Last October 26th, a new Boxing champion has risen.
Joel Lubiano Kwong won the WBC Asia Silver Featherweight title against Julio De la Basez by TKO at the 5th round in Bangkok. Below contains the interview we had with him!
"I won this fight at the 5th round by TKO with a punch to the head. This fight was very hard for me for two main reasons. The first reason, it's been a long time since I had to face a southpaw opponent. My latest fight against this style was in 2014 against Wisaksil Wangek, alias Srisaket Sor Rungvisai Nakornl. For those who don't know he is a Boxing World Champion. During this fight, I lost by KO at the 1st round. You can imagine why an opponent with this stance made me uncomfortable.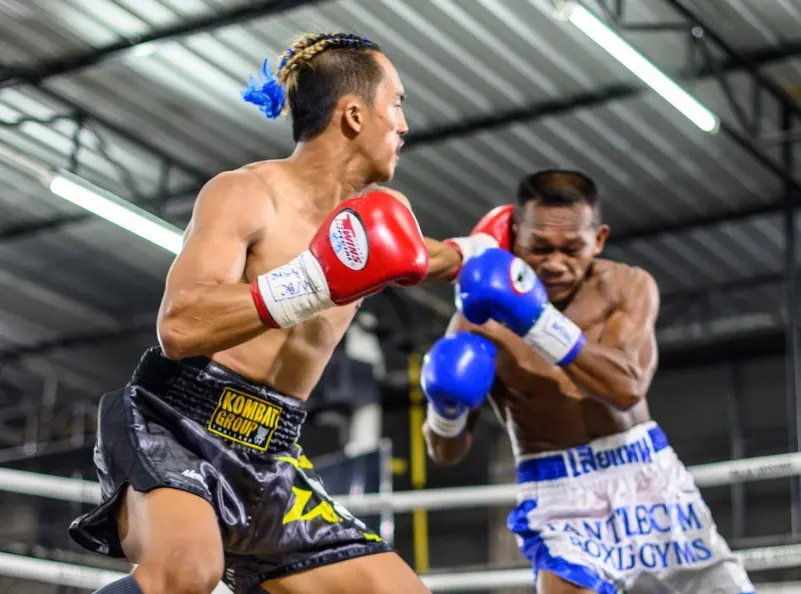 But the fight went well. During the first and second rounds, I had an uneasy feeling due to his stance and because he was moving too much. I had to study his style before I could focus on landing a right blow. I heard my corner giving me directions, but I couldn't follow……at least for now.
In round 3 I started to be more fluent and started landing my right strikes. I got the result I wanted. He started to move backwards and I started to attack with more combinations. Now I could control him better.
When I saw him during weighing in, I saw a very muscular body and a strong face, with a record of 50+ fights. Some were commenting on his physique. However, I knew that it's all about your mindset not about how big you are.
"Let's see how the fight will go, you'll just need to be brave and smart", I said myself.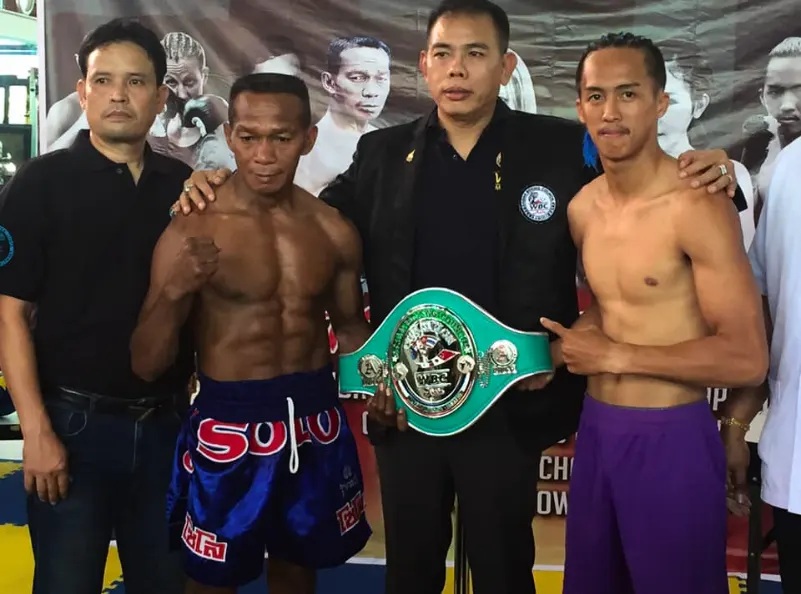 Just as I thought. I started to see his eye begin to swell after one of my right strikes and then a bleeding nose. I started to smell a victory…
Many came to see this fight. A few of them were from Kombat Group that watched me train for this fight and other guests from around the world came to Thailand just to see me fight. It was a big group and at that moment I felt like I was part of a family. It feels so good stepping in the ring knowing that many people are there, shouting your name and cheering you on. It makes you feel strong!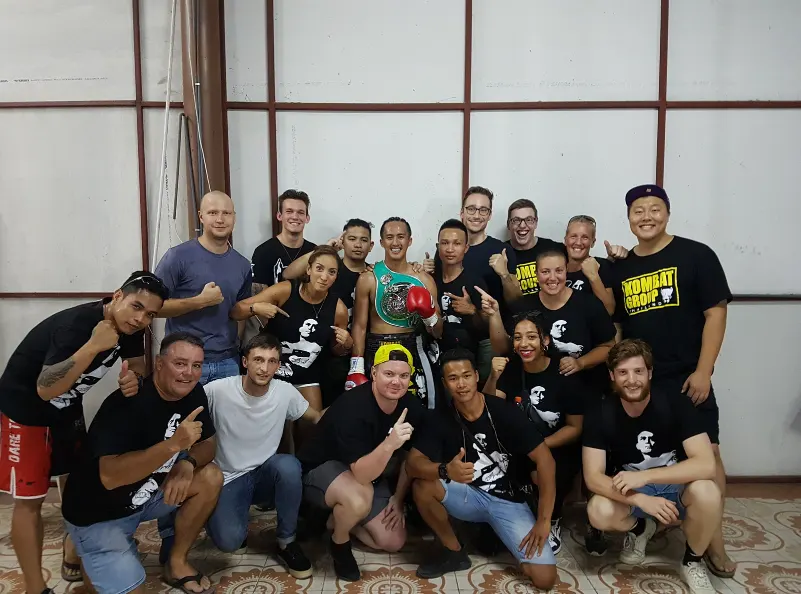 The second reason why this fight was particularly hard for me, was because I was not only fighting for myself but also to honour Christian's memory. Exactly one year ago he was fighting for the same belt. And I felt him in my heart, he was with me every second of the way.
It has been years since I fought competitively. But after Christian passed away, I felt like someone was knocking on my mind and I kept hearing "Joel, you have to get back in the ring, you have to get that belt". And I started to think why not?
Christian's dream was to bring this belt home to Kombat Group. That's what drove me to get this belt. So I spoke with the management at Kombat Group and with Nat, Christian's wife. They all agreed on giving me the opportunity to fight for Christian's dream. I felt so lucky to be surrounded by people who supported me during my preparation. And now I can't believe that I conquered this title for him! I hope he is very, very happy right now.
I imagine him saying: "That's my boy!"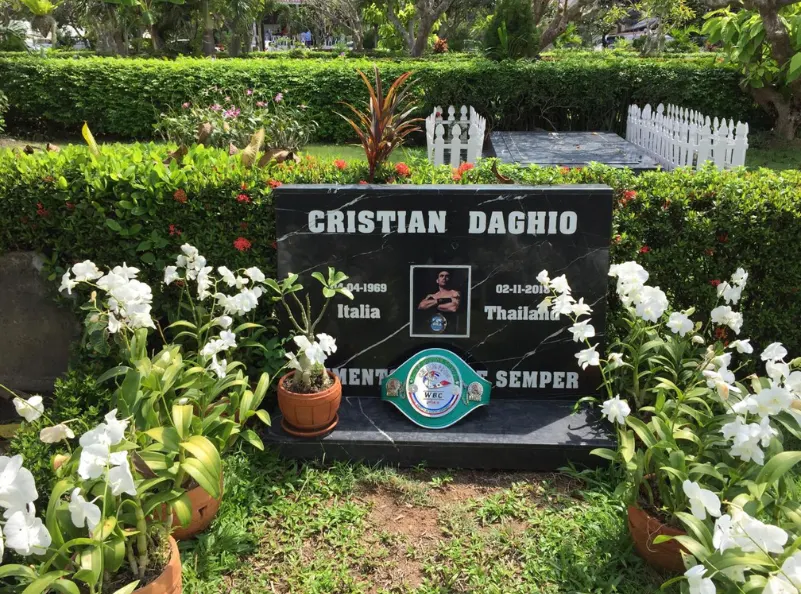 The day after the fight, Joel went to pay his respects to Christian Daghio's tomb, offering the WBC Asia Silver belt to his memory.