Are you wondering where to buy some of our signature Kombat Group gear? Come and visit our gear shop! Located in the new reception area, the shop is set up inside a fighting cage to remind you what you're shopping for.
Martial Arts Gear Shop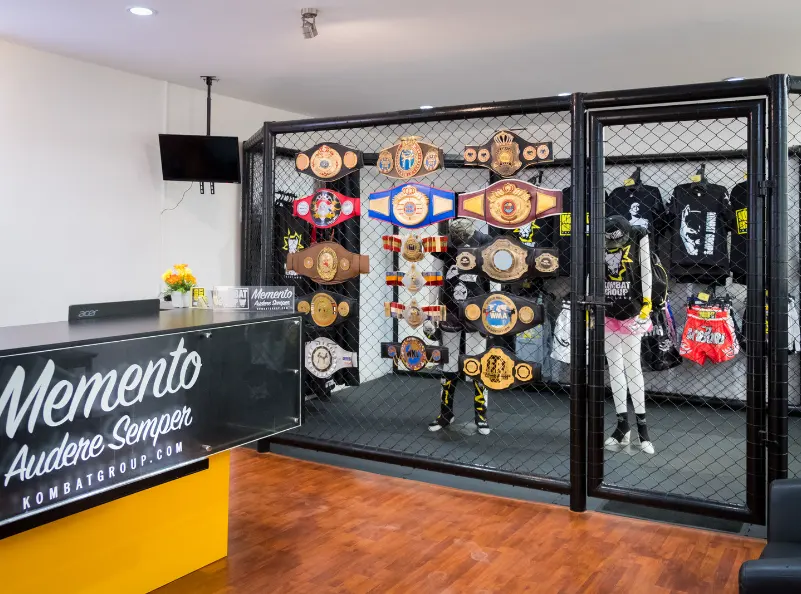 Here at Kombat Group, one of our most important goals is, to liberate our guests from as much stress as possible. So, when you come to train at our camp, there is no need to worry about searching for the right gear beforehand.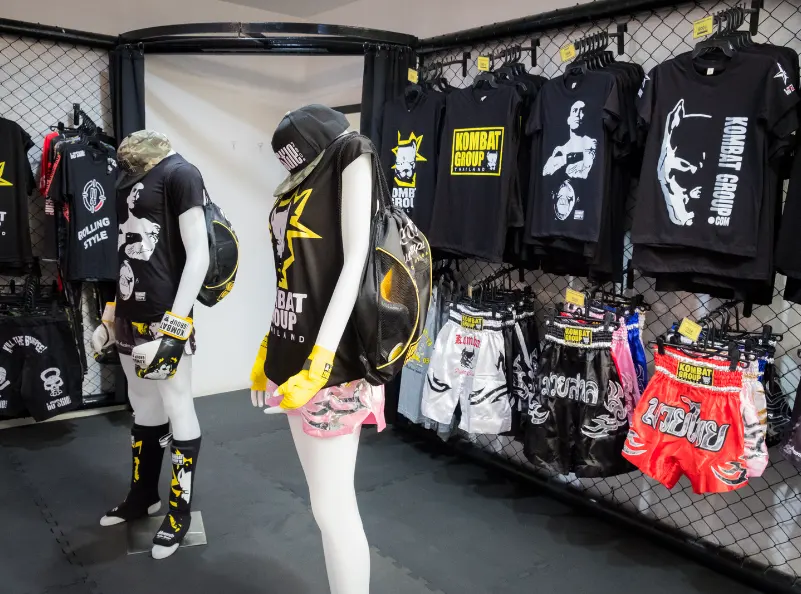 Everything you need for training is available at our shop such as hand wraps, boxing gloves, mouth guards, ankle protectors and shin guards, and MMA rash guards and gloves. In addition, there are also plenty of cool shorts for Boxing, Muay Thai and MMA. And let's not forget about the variety of stylish T-Shirts, muscle shirts and tank tops to choose from!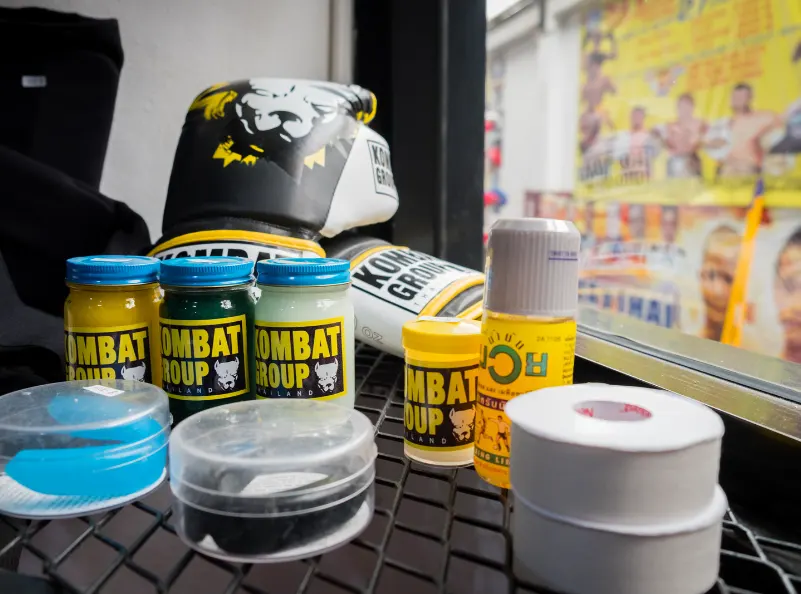 For tired or sore muscles, we have different tiger balms which are also used for the Thai massages offered at our Spa. And one of our guests' favourite items is the Kombat Group gym bag which is very practical for keeping all your belongings together when you come to training.
The Wall of Fame
While you're here, be sure to also check out the "Wall of Fame" that holds all the belts that Cristian Daghio, the beloved legend of Kombat Group, has won over the years.
Creating Kombat Group was Christian's way of making it much easier and more comfortable for people from other countries to come and train in martial arts in Thailand than it had been for him when he first started out. His idea was to make it accessible for all levels of experience, from complete beginners to pro athletes.
Despite his many great successes during his impressive career as a pro-fighter, he stayed as down to earth and as humble as he was when he first came to Thailand. As a mere 21-year-old, he came with nothing but a big dream. Seeing the memorabilia of his most important victories is a wonderful reminder: how much a person is able to achieve as long as you're willing to put enough work and passion behind your goals.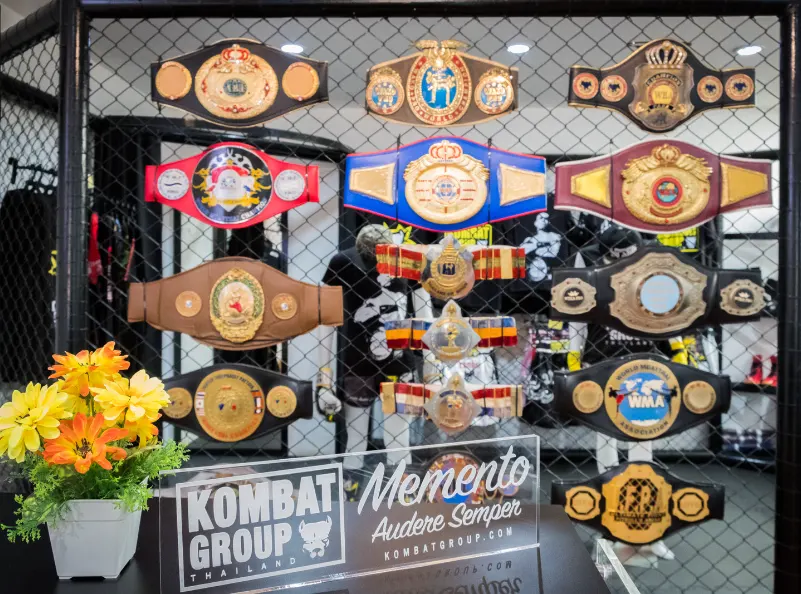 Reception and Free Time
Finally, if you get inspired to take a trip to a nearby attraction, it's never been easier to book. Just ask at the shop reception and we will be more than happy to assist you in arranging a taxi and/or entry tickets.
Our shop is open Monday to Saturday from 09:00 AM to 07:00 PM and we're looking forward to seeing you!