Hello, I'm Wayne, I'm 48 year old who works in a shipyard in the UK, gained weight over the years through enjoying myself too much and bad habits.
Last couple of years experienced arthritis in my knee which also did not help with my weight loss, managed to lose 18 pounds (8.1kg) myself through diet and walking to relieve the pain in my knee but wanted that extra push to lose more.
Did my research on fitness camps and came across Kombat Group which caught my eye and opted for their weight loss program for 28 days.
Talked to my doctor and consulted at the hospital about my idea and they thought it was a great thing to do, so I committed myself to it. E-mailed Kombat Group about my concerns over my knee and they always replied quickly with good feedback and a thorough health questionnaire so that put my mind at ease.
A week before I went I received an injection in my knee to allow myself to exercise and looked forward to going to Kombat Group.
Arrived at camp, impressed with the facilities and the advice before I started, it looked a very busy training schedule and I thought how am I going to get through this at my age, so had a few hours sleep and woke up and went straight into Krav Maga, totally different from anything I've done before and sweat was pouring off me and enjoyed every minute of instruction from Cristiano.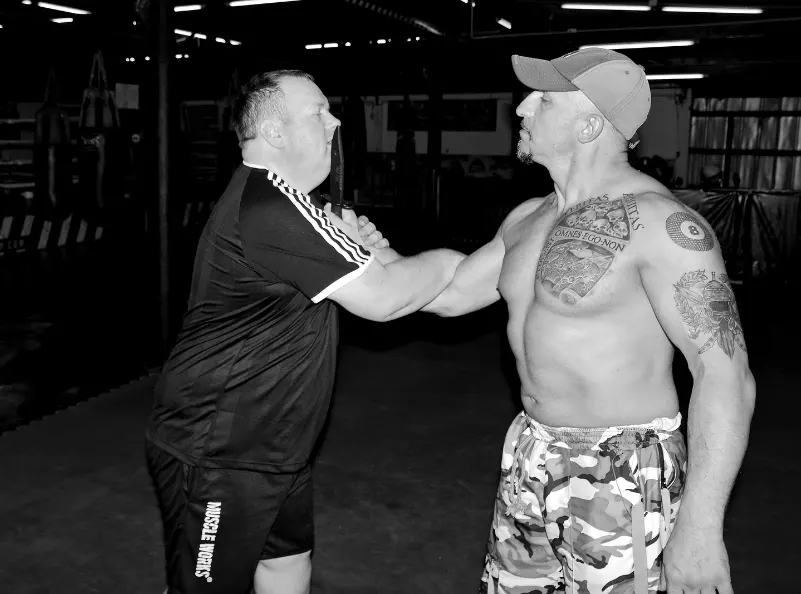 Next day I'm aching which was the same for next few days which I expected, the heat was hard to get used to in the first couple of days as not used to it in the Uk but so glad I stuck with it. I could feel the difference after 4 days and people in the camp were telling me I was losing weight as well.
My life in the camp consisted of fitness, boxing, Brazilian Jui Jitsu, Tactical fitness and Krav Maga. It sounds a lot but the day went very quickly. All instructors knew their subject and made every lesson enjoyable and fun: it was as it says very much a family atmosphere in the camp, we all helped and encouraged each other and had a lot of laughs along the way, people from all countries and everyone was friendly and we learnt a lot from each other, meal times were always fun and a great atmosphere.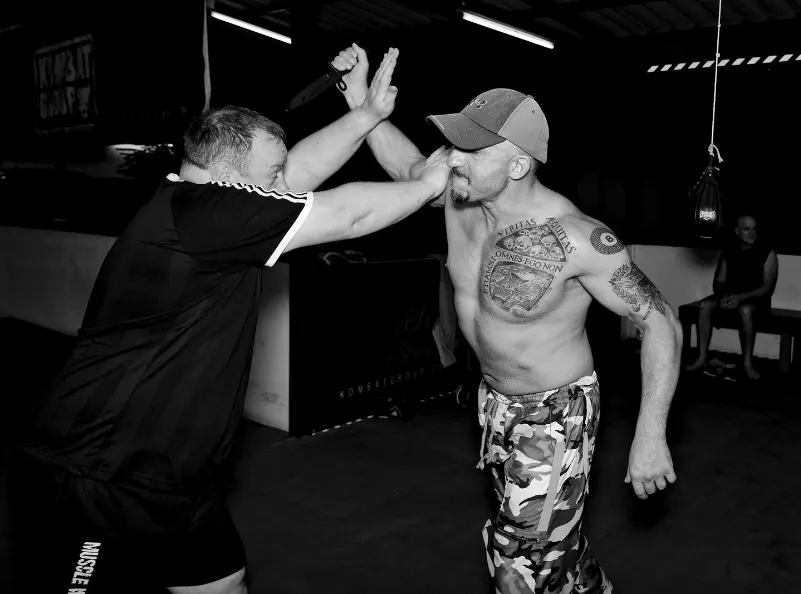 All instructors knew about my knee problem and changed some exercises for myself, and if there was something I felt I struggled with I adapted or changed to something else recommended.
I was never hungry at the camp with the meals provided, and they also asked what I didn't like before I started, very happy with the meals provided, I stuck with the diet programme 100% and the only day I ate what I wanted being on my free day which was Sunday. The good thing about the camp is they don't sell snacks so the temptation is not there, but shops are about 20 minutes walk away, but as I said before I was never hungry or tempted to stray off the diet.
So after 4 weeks at the camp well what can I say, I lost 14.5 pounds(6.3 kg), 2″ (5 cm) of my chest and also off my waist and nearly 3″ ( 7.5cm) off my hips and a few more inches off all over, very happy with the results. I have taken a lot away from the camp with me, a lot of good advice, a good change in the way I eat and exercise, and l feel a lot more energy and more happy within myself and made a lot of friends within the camp which I still contact.
After returning home, everyone can see the big change in weight loss, everyone can't believe I actually did the Kombat Group experience! I made a point of not telling anyone of my plans including my mother as I wanted to focus on my weight loss and just told everyone I was going on holiday.
My brother was that impressed with the transformation that he also now wants to go to Kombat Group which we have plans to go to next February.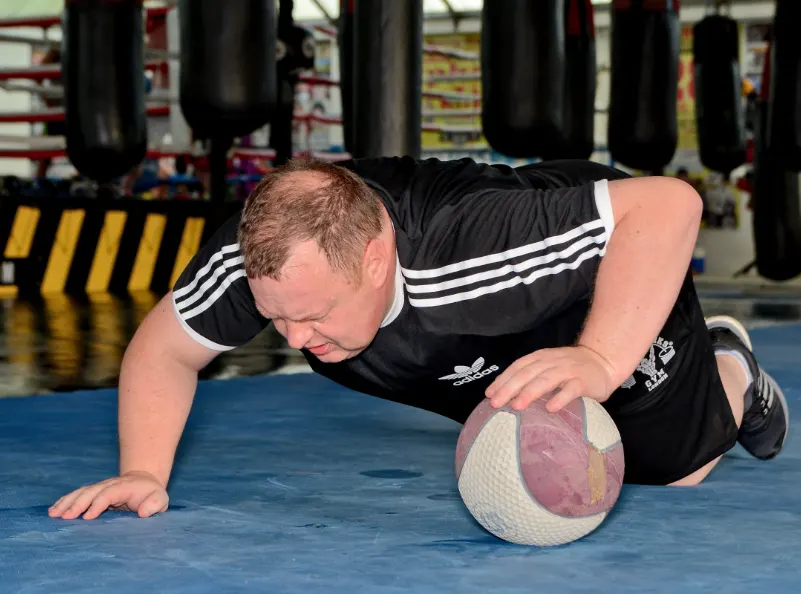 So take note of this review, the hardest part is committing yourself to go to Kombat Group: if you make this decision it will be the best decision you will ever make, think you will fail? Well, to be honest, you can't, there is so much knowledge and advice and the instructors help you to push yourself beyond what you think you can achieve. If I can do it at my age with arthritis in my knee then I'm sure you can do it too.
Enjoy the Kombat Group experience, it's something I have done, something I have achieved and something I will encourage other people to take the step forward to take. Don't think about it just do it as you won't regret it!
Wayne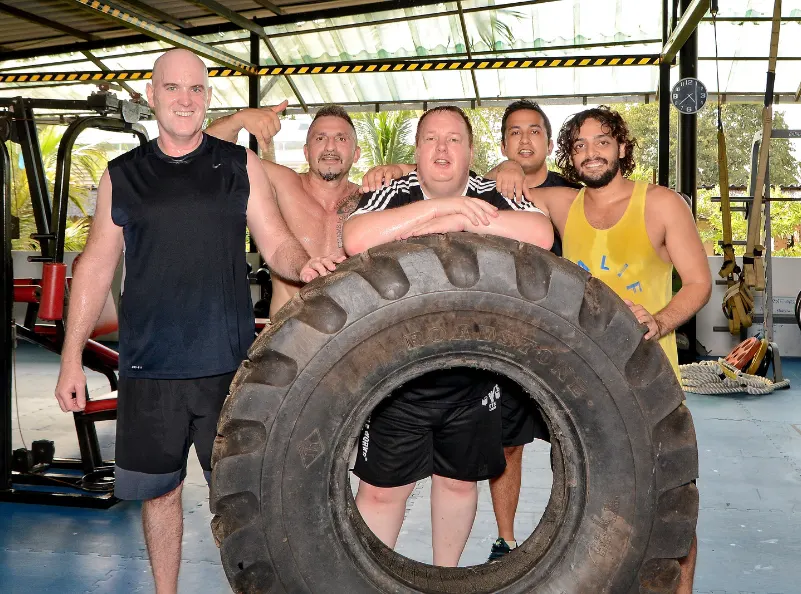 Join the same program as Wayne did: