My attempts to lose weight began at the age of 21. I am 175cm tall, and my weight for 8 years ranged from 75 to 85 kg. One day I decided to quit smoking, and three months after, I gained 20 kg. When I checked the number on the scales, I was horrified: 105 kg.
Even walking for me was difficult… I needed a drastic change! But caught in the busy rhythm of the metropolis (Moscow) it was impossible to do so. I had to go somewhere, but where?
I asked everybody I knew, friends, relatives, etc., and someone spoke about Muay Thai camps in Thailand.
On the internet was very easy to find a MuayThai camp, and one, in particular, looked like it was designed especially for me: Kombat Group in Pattaya, with a weight loss program based on Muay Thai, boxing and MMA combined with a diet program. I was ready to fight against the worst enemy: myself!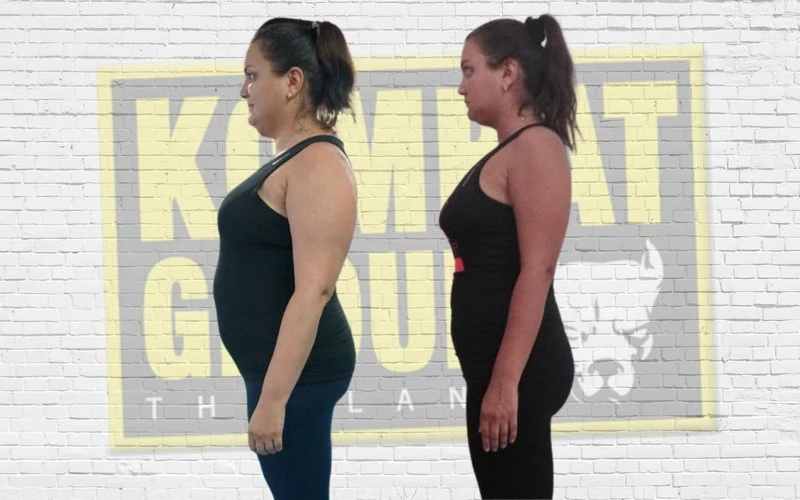 Without hesitation, I chose to fight: I bought a flight ticket and booked the place at the camp. Within a few days, I was in the ring and ready to start fighting!
I stayed at Kombat Group for five months in total (with some breaks), and I left 26 kg in their rings.
But this is only the beginning. I have much more work to do, but I believe in my victory!
Now my weight is 79 kg, I have come back to Moscow, and I'm planning to continue training.
The conclusion is that I have to say a big thank you to all the staff of Kombat Group, especially the weight loss program manager because they gave me a new life!