I had already planned a long vacation in Thailand to improve my spiritual and emotional health, and then I realized that this would be an ideal time to improve my physical health as well.
Mila
Why did you choose Kombat Group?
I did an online search for Muay Thai gyms and chose Kombat Group because the website was professional, modern, and had been updated recently. I figured these were a good reflection of conditions at the camp, and I was right. I got the authentic training I wanted without having to give up modern conveniences like Wi-Fi.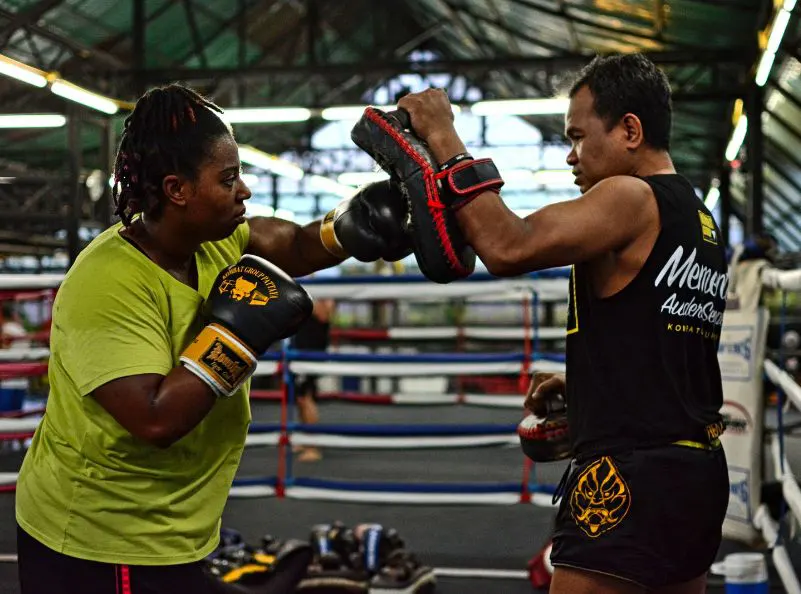 How did Kombat Group help you?
I joined the Weight Loss Program at Kombat Group for 14 weeks and participated in 6-8 hours of fitness and martial arts training daily. In addition to functional training and tactical fitness I also trained in boxing, Muay Thai, Brazilian Jiu Jitsu, and Krav Maga. I had great results! I lost pounds, fat, and inches while gaining strength, skills, and confidence. Specifically, I lost 40 pounds in 14 weeks.
What did you particularly like about Kombat Group's approach to weight loss?
Instead of just visiting a gym, I got to live there! This made all the difference. I was just steps away from the gym which helped me maintain my motivation. Plus I didn't have to figure out what to eat each day because healthy, tasty meals were prepared for me. Best of all, I had the support of friends and coaches nearby. That was my favorite thing about the Weight Loss Program—I received support daily from everyone at the camp from the moment I arrived.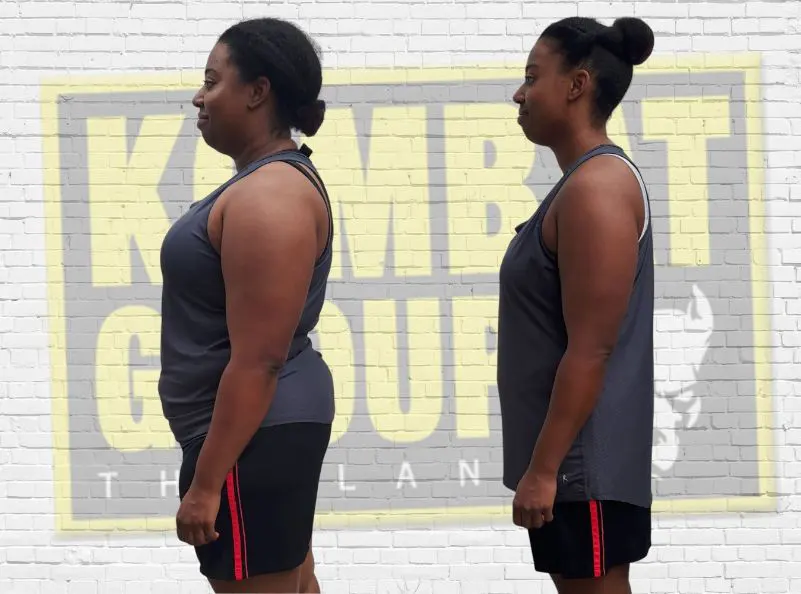 Would you recommend Kombat Group Thailand to others? If so, who?
I already recommend Kombat Group Thailand to everyone, but I think it's best for people who are serious about losing weight because you need strong internal motivation to give your all each day. It doesn't even matter where you are in your journey. I considered myself moderately active before training at Kombat Group, but I didn't know anything about martial arts or strength training. The staff was happy to teach me the basics of everything from kettle bell swings to skipping (jumping rope).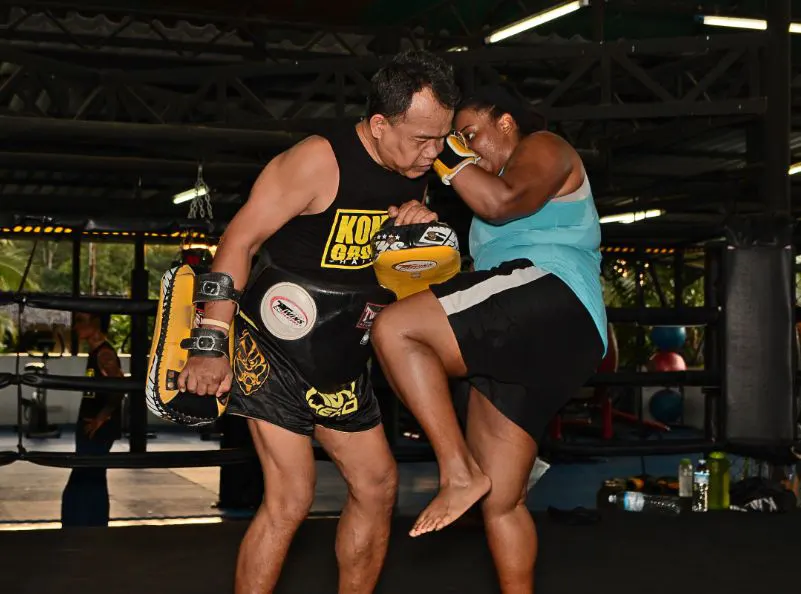 How would you summarize the experience as a whole?
Overall I found the experience to be amazing! I worked very hard, had a lot of fun, and lost a lot of fat. I made friends from all over the world and I didn't want to leave. I can't wait to return and resume my training.
Take the right decision today!