It was the evening of my 49th Birthday. I had just returned to my home after a Chinese feast fit for not one but two kings!
My friends had all gone home and I was sitting alone contemplating life… and my stomach! I was holding it like a woman in her third trimester and laughed to myself as to why I didn't have a girlfriend.
At that moment I decided something drastic had to change in my life.
I jumped on the internet and began to look for accommodation in Pattaya.
I had visited that wonderful city while once working in Thailand and remembered the girls there didn't mind me being overweight.
It was the perfect choice for a man who now realised how old and soft he had grown.
While looking for accommodation on the internet I came across a site for Muai Thai boxing in Pattaya.
I was inspired by the testimonials and impressed by the credentials of its owner Christian Daghio.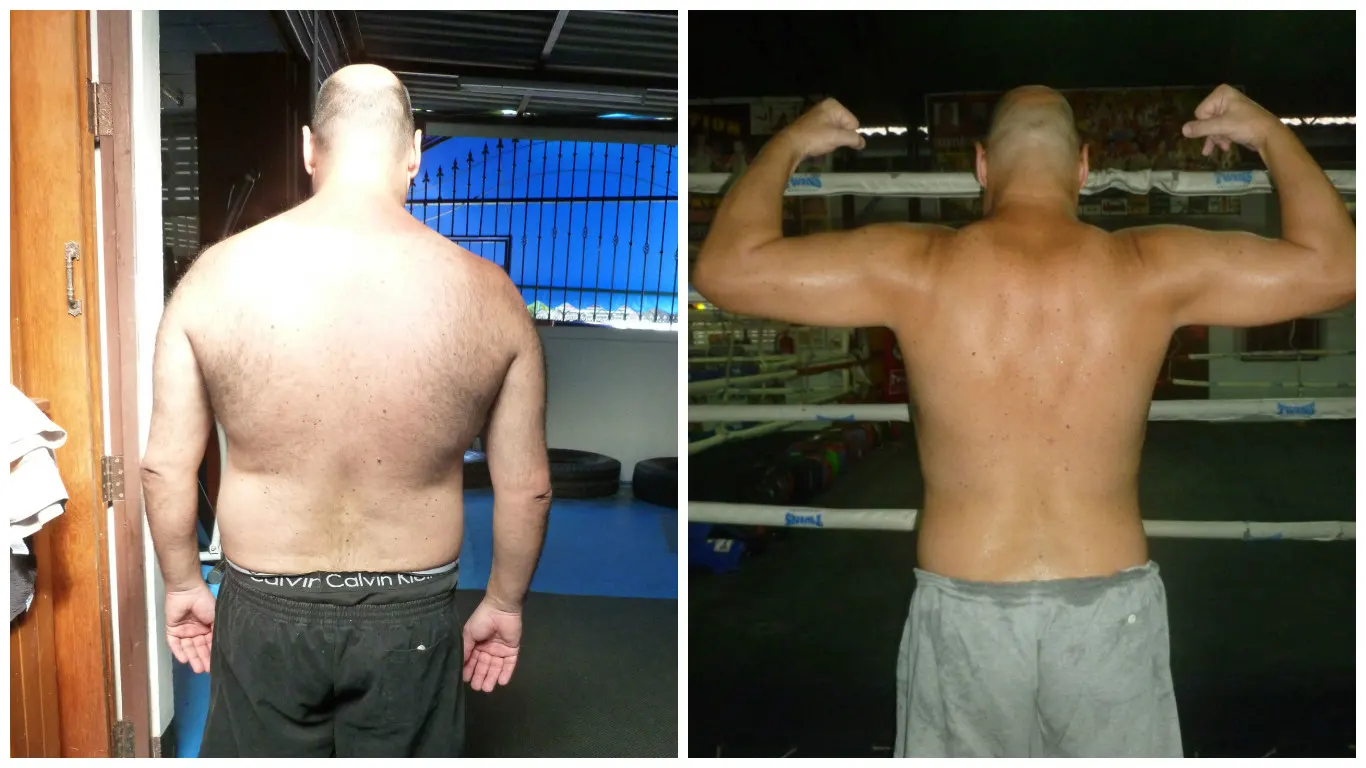 A world champion fighter with a vision and a gymnasium to help create great fighters as well help non fighters attain a good level of fitness.
Within 24 hours of emailing Mr Daghio I had a response inviting me to join him at his gym even though I was not a fighter… and within a week he had organised a cost for accommodation, food and a three month training schedual.
By the end of the month I quit my job and told my family I was moving to Thailand… no one believed me.
On arrival at the Gym I was introduced to two people who would be responsible for my transformation: Barbara was to be my personal trainer with two fitness sessions a day and Yoot my Muai Thai instructor again for two sessions a day.
For the next 12 weeks these two people had the task of getting me motivated, making me fit, strong and teaching me how to fight.
Did I mention I had not done any exercise since leaving school 30 years earlier?
It was evident in my first session.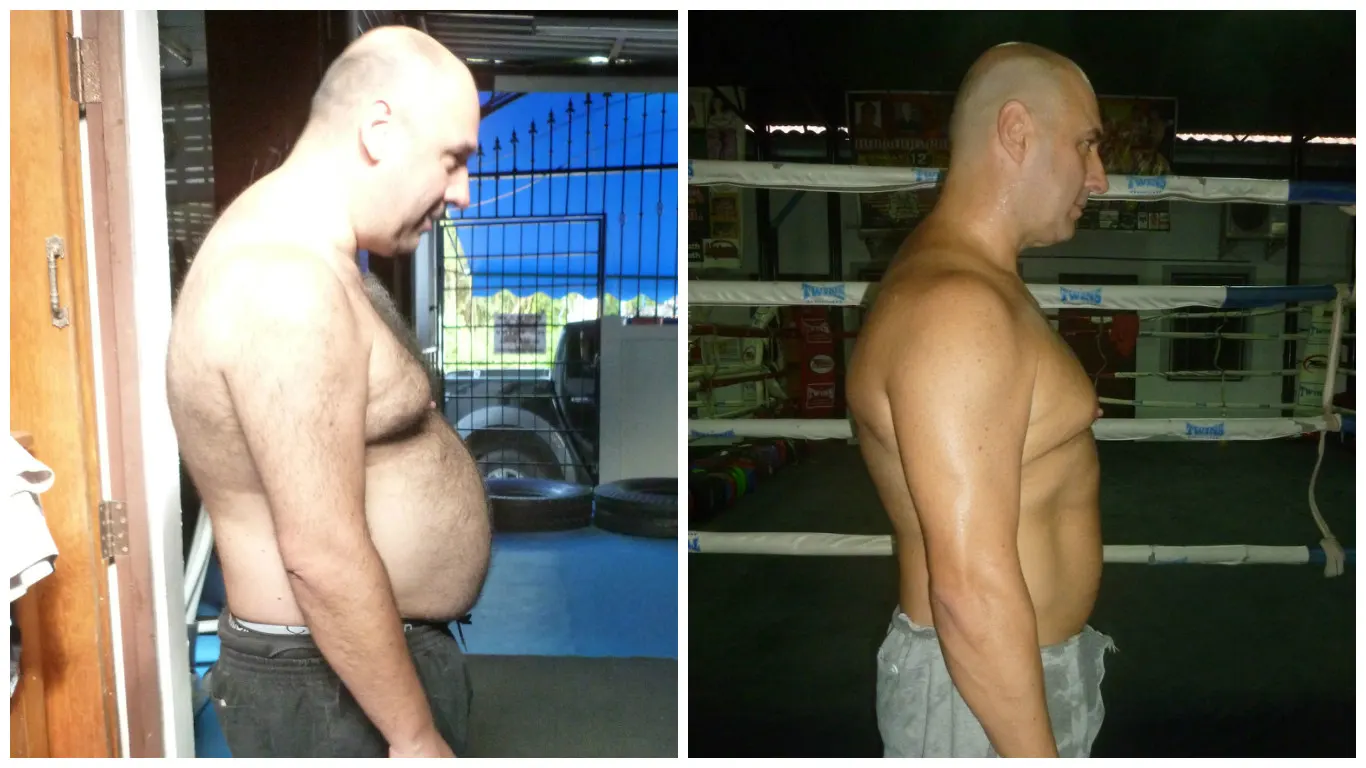 I also had a history of heart problems having collapsed twice in the past.
Thank you to Mr Daghio for taking the time with me and educating me in regards to correct methods, rehydration with electrolytes, vitamins etc.
He also took time out to escort me to the Doctors surgery for a complete 'check up' to keep my fears at ease.
A big thank you also to both Barbara and Yoot for working around my problems and lack of experience.
I must also mention at this point that I spent every other day enjoying Pattaya's night life which involved a lot of eating and drinking.
Both Mr Daghio and my trainers constantly reminded me that I would not achieve great results like I had read in the testimonials if I continued to drink alcohol and eat outside the gym.
Even though they could not stop me they continued to remind me of the consequences and tried to motivate me as much they could.
I was training with both men and women young and old, professional and amateur and they all treated me like family as did all the other gymnasium staff giving me help and advice along the way.
I didn't want to leave.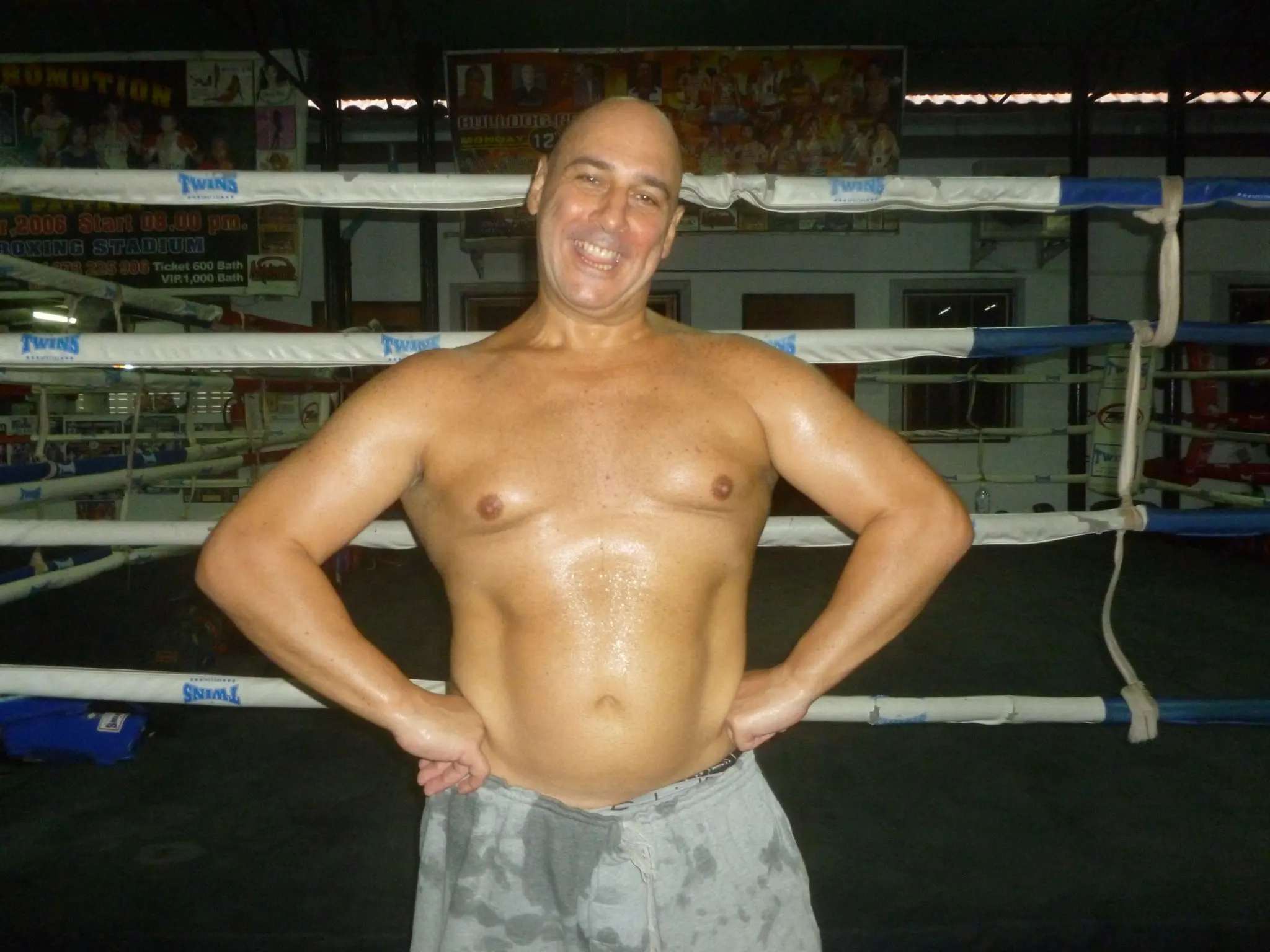 I have dropped weight from 122 kgs to 109kgs.
This might not sound like much but in addition to this weight loss my body shape has changed.
I no longer have the stomach of a pregnant woman and I feel ten times stronger.
Kombat Group has given me a new lease on life!
…… and in the bedroom!
---
Contact us to start changing your life!