…"When I had journeyed half of our life's way, I found myself within a shadowed forest, for I had lost the path that does not stray"… (Dante Alighieri, Inferno, Canto I)
Alas, never triplet was so representative for me! After a decade of serious family problems that reverberated heavily on my personal and professional life I came out devastated psychologically and physically.
While struggling with all my strength and heart, depression enveloped me completely putting me in a state of apathy and strong interior brutalization, not to mention the size elephantine: I spent all my free time like a beached anoxic whale on the couch eating average 1kg of bread with cheese to no end and drinking three bottles of wine a day; result: 127kg weight and effort to do anything from climbing stairs to sit on the seats of the bus and the train.
On December 23rd of 2011, I looked into my eyes in the mirror and decided that this had become an intolerable situation, a self-destruction that would take me a little further: I decided it was time to react, to do something against this slothful torpor that I poisoned inexorably;  yes, but what to do?
I think that this awareness and the decision to go to the Christian's camp, have been the keystone of my, physical and spiritual rebirth.
Meanwhile, the problem remained: what to do to change that status quo? What is most simple and instinctive for man: run!
Yes, but life as a commuter does not help to find time for such activities and the only time to do sports was in the morning at 4 to 4.30, before the first train: some endurance runners define it "The hour of the tiger." for me at the beginning was more "The hour of the idiot."
The commitment more or less was there but my physical condition allowed me more of "roll", not to run, and also the eating was completely wrong: in short, it was a total failure!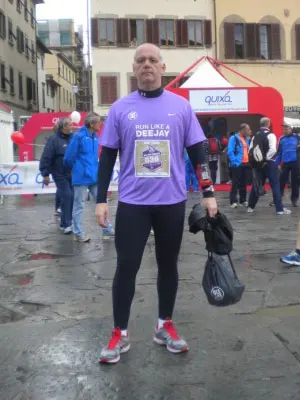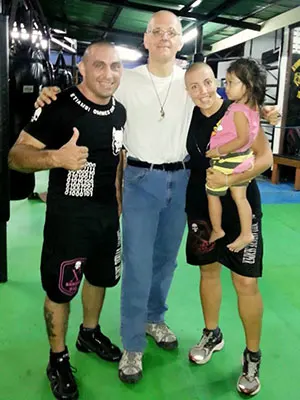 One day at work, I was looking for news on the internet and by accident I found the site of the Christian's camp: I started to read it first, with little attention, but then, in the following days, I came slowly involved; first of all, cause the idea to train all day Muai Thay and Krav Maga was a desire I had since a kid, then for the fact that it was also proposed a program of Weight Loss, and teased even more, the possibility of a change of air, take off from the dullness of everyday life of my country, to go halfway around the world, in an exotic country that intrigued me for a long time already.
So, taken my balls in hand (for what little was left of them) and threw the heart beyond the obstacle: I wrote a long email to Christian explaining my situation which him replied diligent and concise, competent and, as I had opportunity to see for myself later, truthful.
Arrived at the camp in December 2012, there remained 40 days.
The first days were traumatic because the workouts were hard, diet, personalized and very accurate, was quantitatively comparable to my afternoon snack, but I resisted because I knew that Christian and Barbara were people who knew what they were doing, in short, they were and are two very, very competent persons …… and these days is not a small thing!
After the first week I started to get used to the efforts, take the pace of the new way of life, and I was thrilled!
In those 40 days I trusted completely Barbara and Christian, I trusted and I learned a lot from their experiences and their advice; I was trained and disciplined about what and how much to eat, and their precious precepts were followed by me with precision and care when returned to Italy; result: lost 11kg during his stay at the camp, about 13kg lost in Italy following their teachings (also thanks to their availability via email about all the doubts and questions that came to mind about the proper nutrition and exercises to be carried out) greater discipline in training and, something unthinkable only a few months earlier, my first running race of 10km !!
But luck and the most important gift was to find in Barbara and two precious Christian and sincere friends, people with whom to share and cultivate experiences, emotions and thoughts.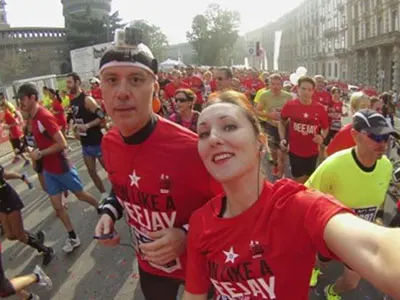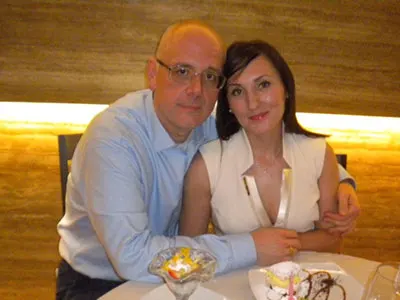 The experience at the camp changed my life, gave me new confidence in the world and in myself; Thailand and the life of the camp and entered so deeply in my heart that I returned the next year, in December 2013, and this time I stayed to live and train at the camp for over three months, until March 2014!
This time, with my body already partly trained on the previous experience, I was able to have some physical improvements even greater, bringing me to 92.3 kg, a truly remarkable achievement, unthinkable; I also got to technically improve my knowledge of Muay Thai and Krav Maga, two of my passions, and above all cultivate the best my third passion: running.
I dealt with, to gain experience, 5 to 10 km races as in the photos, before facing the great challenge, the dream of my life: the New York marathon (THE MARATHON), a reverie opioid in my brain, an experience that I never hoped to tackle …… before knowing Christian, Barbara, Jerry Nolan (my master of Krav Maga) and the native coaches of Muay Thai!!!
By the way, my new life sweaty and earned at the camp allowed me to know, love and engaged to a beautiful, sweet and stubborn girl, Anna!
TRUST IN CAMP, THROW THE HEART OVER THE OBSTACLE, DO NOT BE AFRAID TO TRY, GO TO THE CAMP, GO TO KNOW CHRISTIAN AND BARBARA. THEY WILL CHANGE YOUR LIFE!!!

Athos, Grand Duke of Scandiano, Italy.
Do you want to change your life? Fill out the form below: