The theme for International Women's Day, 8th March 2022 (#IWD 2022) is "Gender equality today for a sustainable tomorrow", recognizing the contribution of women and girls around the world, who are leading the charge on climate change adaptation, mitigation, and response, to build a more sustainable future for all. (https://www.unwomen.org/)
To contribute to this cause, Kombat Group is moving along different lines.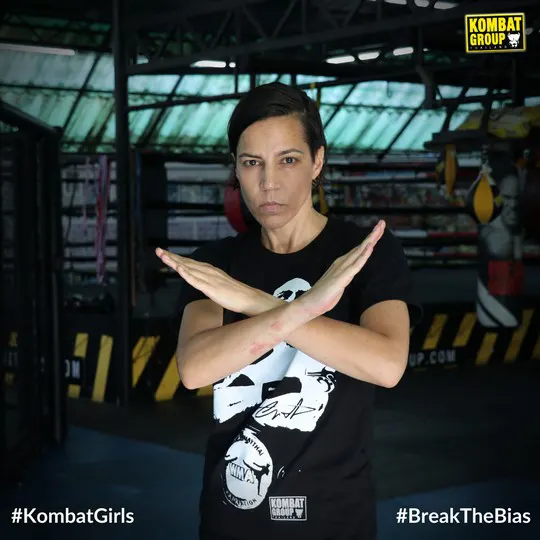 We want to empower women through martial arts and fitness, ensuring a safe and comfortable place to explore their limits without the pressure of feeling judged or out of place. Martial Arts are for everyone: we've created a place where beginners train alongside professionals, learning from them and being supported by them; where professionals can increase their skills by having competent trainers, healthy nutrition and an 800sq m gym at their disposal; where you can (re)discover your true self and make loads of new friends.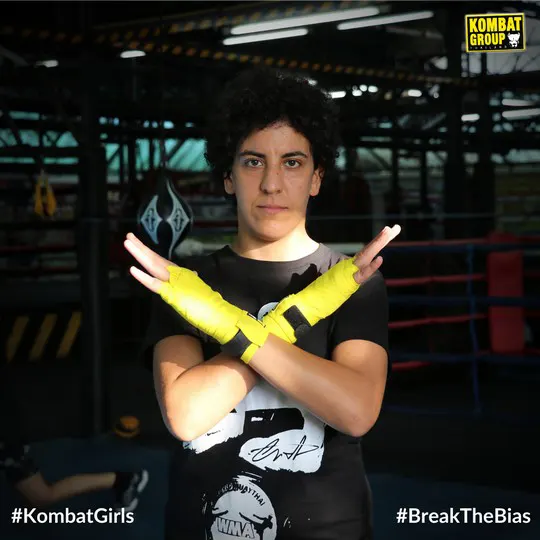 We are moving towards sustainability by creating the brand new "K-Secret Garden" (which is not that secret?). Here you can learn about the land and naturally grow vegetables, fruit, and aromatic plants. And you can pick your eggs for breakfast!
We prepare meals with natural and local ingredients for you and all our staff. Nat, the owner, goes daily to the local shops to pick the best ingredients, and our chefs pick what they need directly from the K-Secret Garden!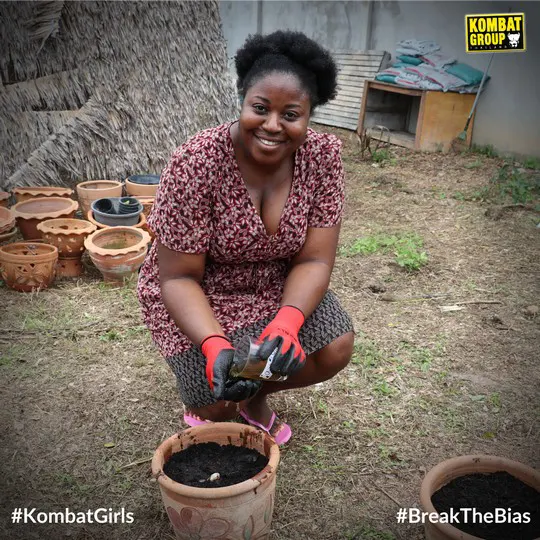 Lastly, we want to give all women the possibility to empower themselves through what we do best: teaching Self-Defence with a powerful mix of martial arts and Krav Maga. And we'll do so by offering our complete Self Defence course at the cost of the cheapest course in the same category package (Gold or Bronze).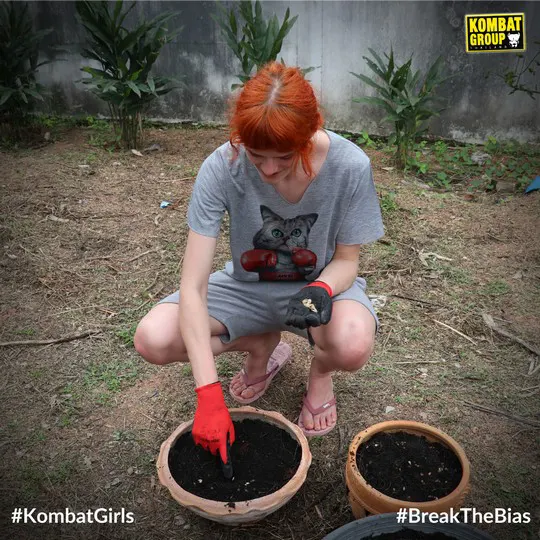 What's included in your #KombatGirl Gold package?
Accommodation on-site with a choice of Deluxe or Standard room (check our Accommodations)
Six days of training per week in Muay Thai, Boxing, Kombat Krav Maga, BJJ, MMA and Yoga – you will decide your schedule!
Gym available 24 hours a day, seven days a week;
Three nutritious meals per day – seven days per week;
Free Wi-Fi in all areas of the resort;
Weekly body composition checks;
Free access to the resort's swimming pool, 24 hours a day;
Complimentary T-shirt of our founder Cristian Daghio; slow juice with fruit and vegetable; 30-minute Thai massage and 30-minute private lesson.
What's included in your #KombatGirl Bronze package?
Accommodation on site in a single fan room (check our Accommodations);
Six days of training per week in Muay Thai, Boxing, Kombat Krav Maga, BJJ, MMA and Yoga – you will decide your schedule!
Gym available 24 hours a day, seven days a week;
Three nutritious Thai meals per day – seven days per week;
Free Wi-Fi in all areas of the resort;
An initial body composition check.
Promotional Price for #IDW2022:
GOLD Package – Deluxe room: 22,600 baht per week (instead of 33,300 baht)
GOLD Package – Standard room: 19,600 baht per week (instead of 29,900 baht)
BRONZE Package – Single Fan room: 9,900 baht per week (instead of 16,300 baht)
Note: You can stay as long as you want and request a quotation by CLICKING HERE and filling out the form.
To inspire you, check out the review of some of the past years' #KombatGirls, who came here on journeys of self-discovery, resilience, and courage.
Lainey (Ireland)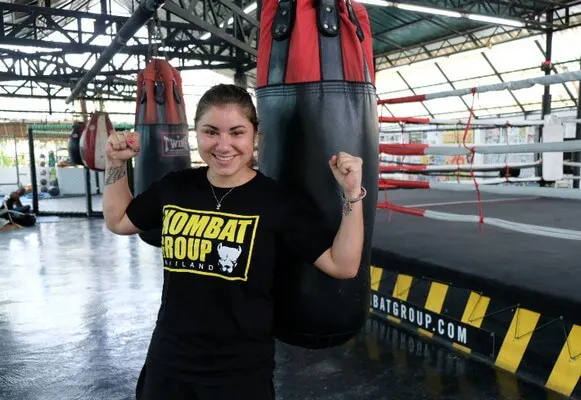 "I came to Kombat Group because I want to feel stronger and more confident. As a female solo traveller, I'm always aware of the dangers around every corner and I've never felt confident in my ability to properly defend myself if something happens. I've been at Kombat Group for a month now and already I've gained skills in Krav Maga and Boxing that have given me a sense of empowerment and confidence that I didn't have before. Also, I am more physically and mentally strong, and as a bonus, I've reached my weight loss goals!"
Pat (Austria)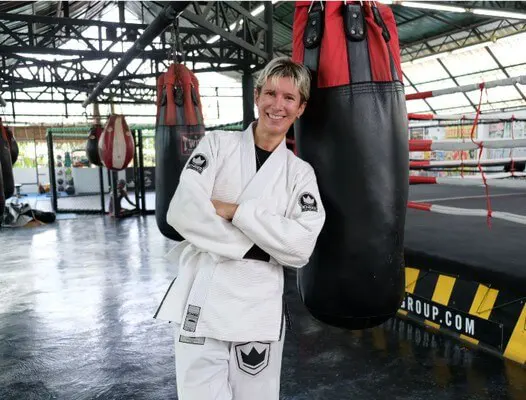 "I joined Kombat Group to get my health back on track and become the fittest, strongest and healthiest version of myself. Although the training is challenging, the amazing atmosphere at the camp and the fantastic coaches have helped me stay motivated. Over the past 5 weeks, I've tried out every class but I've fallen in love with Brazilian Jiu-Jitsu. It's an amazing martial art which is both physically and mentally challenging but it's a fantastic skill to have for self-defense and I feel a lot more confident now that I have some neat tricks up my sleeve!"
Imani (United States)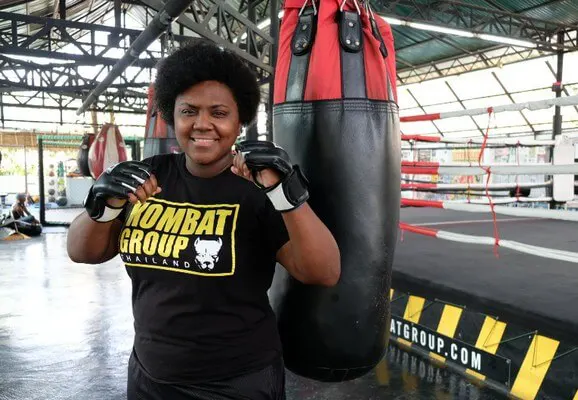 "I joined Kombat Group to lose weight, have better fitness and feel more confident about myself. The MMA fitness program is very focused on strength, conditioning and improved body control. I have been here for three weeks and I feel stronger than I've felt in years. Everyone at the camp is invested in helping me reach my goals, from the trainers and front office staff – to the lovely ladies preparing our nutritious meals in the cafeteria and the groundskeepers. Kombat Group provides a very focused environment where your health is their top priority. It feels great to work out with people of all levels, and backgrounds from around the world."
Lisa (Germany)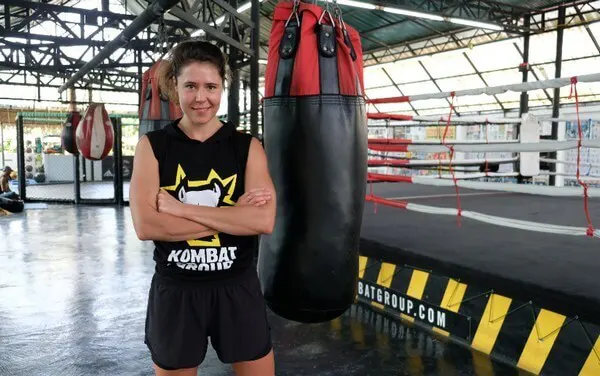 My goal at Kombat Group is to push myself to my limits and really focus on myself and the training. It's amazing how fast my body has changed during my time at Kombat Group with regards to strength, appearance, and power. The one thing that's really helped give me more motivation and power, is the feeling of being part of a big family of people from around the world. It's such a positive atmosphere at the camp everything is so authentic, which is exactly what I was looking for."
Catherine (New Zealand)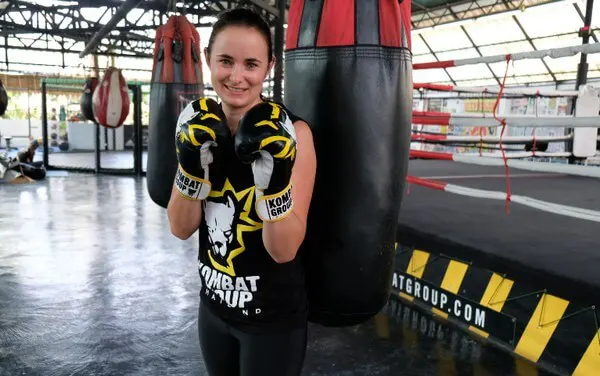 "I chose Kombat Group as I wanted something that would challenge me physically and enrich my fitness journey. I wanted a place that focused on well-being that was away from the hassle and bustle of a big city. This is the first time I have travelled solo and I have loved every minute of it. Prior to coming to Kombat Group, I spent 10 months training in boxing but during the past month at the camp, I have learned more than ever before. My skills and fitness have improved and I feel stronger and much more confident within myself. My favourite motto is, "It's not who you are that holds you back, it's who you think you're not". Kombat Group has given me back my drive to continue to push forward and achieve the things I've always wanted to do, which I am so grateful for."
Ingela (Sweden)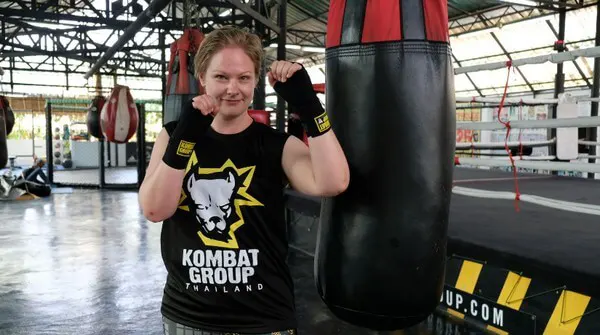 "My goal when I came to Kombat Group was to have fun, and see how far I could push myself, physically and mentally. I'm a returning customer, but this time for a shorter period of time and a higher focus on challenging myself."
---
International Women's Day Promotion Terms and Conditions:
Book your Self-defence retreat at Kombat Group before 31st March 2022.
Bookings must be for a minimum of 7 days.
Reservation of 5,000 baht (160 USD)  must be made before 31st March 2022, and it has no expiration time. The remaining balance must be paid on arrival.
The promotion is not combinable with any other running promotions.
To pay the reservation straight away, CLICK HERE and proceed through PayPal.