Christian Daghio, renowned for his love of Muay Thai, transformed his passion into a thriving Muay Thai and Western Boxing gym in Pattaya. Over time, this establishment evolved into the magnificent Kombat Group Thailand—a resort that welcomes individuals seeking to pursue martial arts training. Today, Kombat Group stands as a unique destination for those who wish to improve themselves while on vacation.
In 2004, Christian Daghio fulfilled his dream of opening the first version of Kombat Group. Following countless Muay Thai fights, he discovered a new love—Western Boxing. Initially, he hired trainers to assist him in his preparation. As Christian's presence in Western Boxing grew, public interest soared. Consequently, Kombat Group became the first resort in Thailand to offer a comprehensive Western Boxing Course, led by Filipino coaches.
Christian's Western Boxing Fights Timeline
2010: Professional Boxing Debut
2010 July 29th: debut for Christian Daghio in Western Boxing. He won by KO in the 2nd round!
2011: Western Boxing fight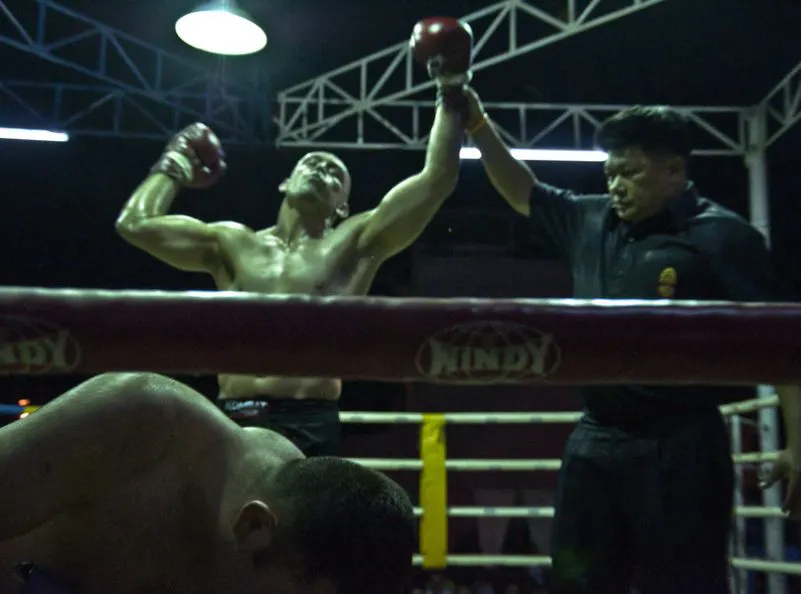 2011 January, 6th: just 10 days after winning a World Champion title in Muay Thai, Christian Daghio fights in Western Boxing against an Israeli guy and win by KO!
2013: Western Boxing fight n. 13th
2013 August 21st: Christian wins his 13º Western Boxing fight!
2013: Western Boxing fight n. 14th
2013 September 5th: Christian win his 14º Western Boxing fight against Big Gun Por Burapa.
2013: Western Boxing fight n. 15th