The InBody270 Analyzer creates a biometrical impedance analysis which accurately measures and monitors your total body composition as you progress through your training or Weight Loss Program. It is used to analyze the body composition of both youth and adults who are at least 95cm (3ft 1in) tall. At the maximum, clients can be up to 250kg (551.2lbs) and up to 220cm (7ft 2in) tall.
This analysis includes the following:
Body Weight (including body water, protein, minerals, and fat mass)
Muscle-Fat Analysis (comparing your skeletal muscle and body fat)
Obesity Analysis (BMI)
Segmental Lean Analysis (how adequately your muscles are developed)
Segmental Fat Analysis (how adequately your fat is distributed throughout your body)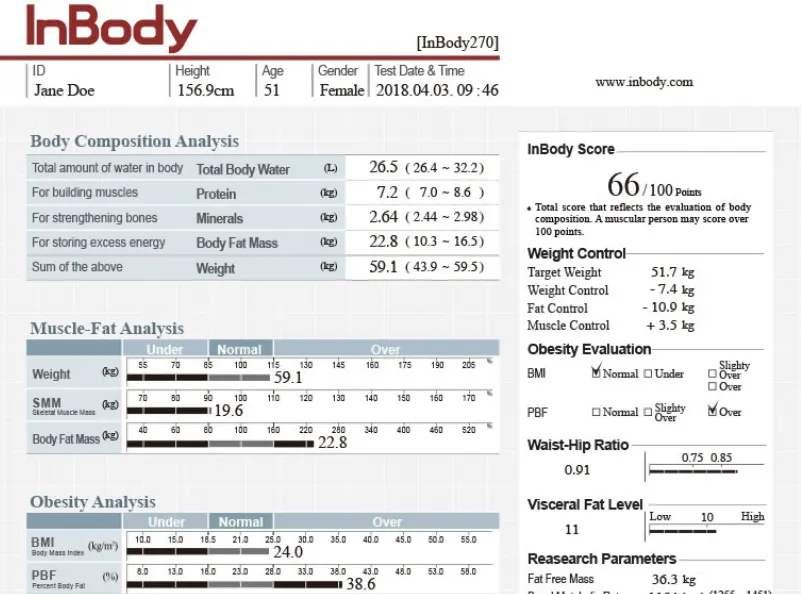 All of these factors are used to construct an InBody Score which shows how your body compares to the recommended measures for weight, muscle mass, and body fat. With this information, you can focus your weight loss and strength conditioning efforts to train more effectively for the results that you want.
For those in the Weight Loss Program the body composition analysis is included and conducted weekly to allow us to customize your diet and fitness plan as well as make adjustments when necessary. Guests in all other programs are also invited to use the technology for a fee. We will give you the full report of your body composition so that you can monitor physical changes and continue improving your overall health once you return home.
PRICES:
Body Composition Analysis only
one of our staff will help you get on the scale and get printed results in less than 5 minutes.
PRICE 300 BAHT
Body Composition Analysis and Interpretation
Our Weight Loss Program staff will guide you through the use of the electronic machine and then explain the results to you.
PRICE 500 BAHT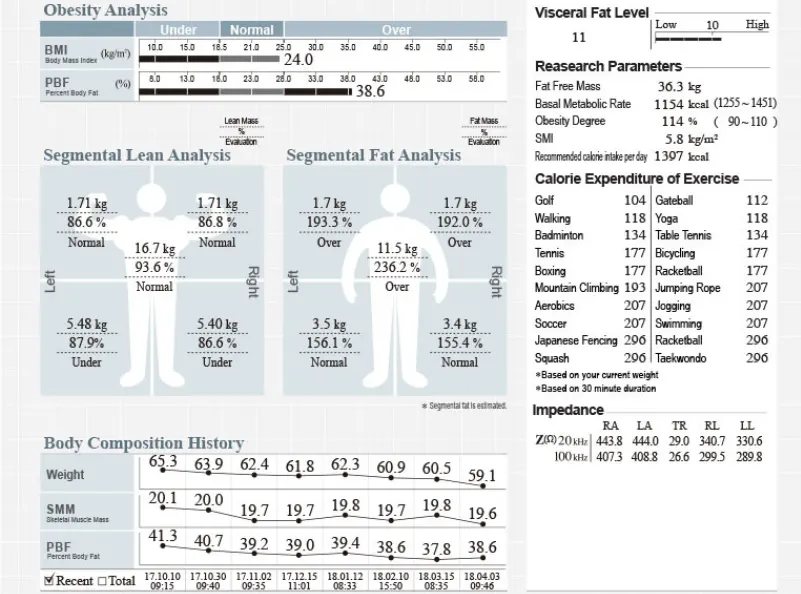 If you want to book your analysis, contact us with the form below: