Do you know what country the sport of Boxing derives from or who the youngest world champion was? Or have you heard how Muhammad Ali believed abstinence was the secret to victory in the ring and about the new and upcoming sport of chess boxing? Yes, you heard right, chess boxing is a real sport!
In this blog, we delve into some of the most interesting facts about boxing you've probably never heard. Check out our top 5 picks below!
The Birth of Boxing
The first country to introduce boxing as a sport was Greece, back in the early days of 688 BC. The god, Apollo, was regarded as the creator and guardian of the sport, which was at the time called, "Pygmachia". The first ever recorded winner in Greek Olympic boxing was Onomastos Smyrnaios.
Pygmachia was the second deadliest of the three combat sports in ancient Greece, the other two being palé (wrestling) and pankration (a deadly mixture of wrestling and boxing). For most of the sport's history, Pygmachia fighters would wear leather gloves with sharp edges intended to cut the opponent's face. Though not as dangerous as pankration, there were many fatalities during pygmachia matches!
Yes, Chess Boxing is a Real Sport
Chess boxing is a new and upcoming sport in Berlin and London. How it works, is players alternate between one round of chess and one round of boxing until a winner is declared either by checkmate, knockout, or technical stoppage.
The battle consists of 11 alternating rounds of chess and boxing. Here are the rules:
Each round lasts 3 minutes.
The 6 chess rounds comprise a total of 18 minutes, giving a total of 9 minutes on the clock for each player.
Fighters win: by knockout, by checkmate, by the judge's decision, or if the opponent exceeds the time limit.
The first professional World Championships were held in Moscow in November 2013 and in Berlin in 2014. The current World Champions are Sven Rooch (Germany), Leonid Chernobaev (Belarus) and Nikolay Sazhin (Russia).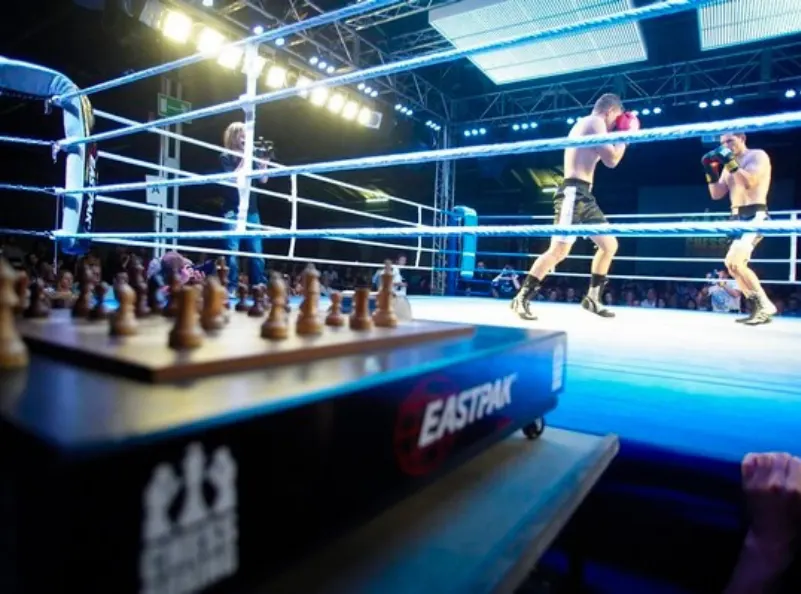 Holyfield v Tyson: An Unexpected Win
Did you know that Evander Holyfield received hundreds of "Get Well" cards before his fight against Mike Tyson where he was the 25-to-1 underdog? Fight fans were divided into three groups: people either praying with him, praying for him or just trying to beat the rush by sending him get-well cards in advance. Everyone thought Holyfield would lose the fight, even his own fans!
But in a monumental moment in boxing history, Holyfield went on to win the fight. Speaking to a reporter after the fight, Holyfield said, "Being the underdog doesn't bother me at all, because it doesn't take away my opportunity. And that's what this thing is all about – opportunity".
Abstinence = Victory in the Ring
Muhammad Ali used to say he would go for 2 months without getting in between the sheets with his wife. He claimed that holding onto his energy and testosterone, made him unbeatable in the ring. Other contemporary boxers such as Oscar De La Hoya and Manny Pacquiao also apparently practice the no sex clause before a fight.
In fact, the theory has become so popular that athletes in other sports have also opted to stay away from temptations in the lead up to a big game. Mike Ditka, former coach of the Chicago Bears, told his players on the eve of the 1986 Superbowl, "You can only play this game once. If wives and girlfriends can't wait, tell them to take a cold shower." And most recently, soccer coach Fabio Capello limited the access his players had to their wives and girlfriends during the World Cup to one day after each game.
The World's Youngest Boxing Champion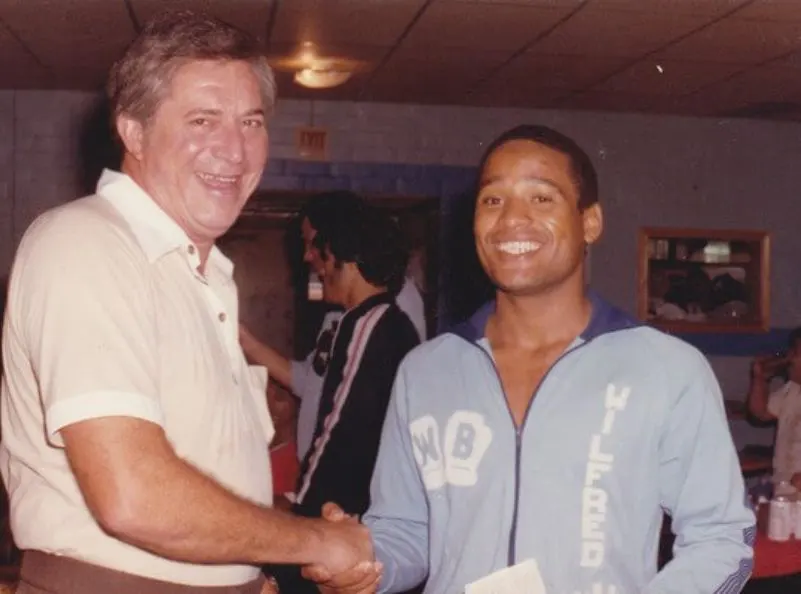 New York City born fighter, Wilfred Benitez, was an artist of the boxing ring, using each inch of the canvas to create fistic masterpieces. He broke headlines at the age of 17 when he became the youngest world champion in boxing history, beating the legendary Antonio (Kid Pambele) Cervantes as a 5‐1 underdog for the WBA super lightweight title in March 1976 in San Juan.
But he didn't stop there. Benitez went on to claim three world titles in three different divisions. By the age of 21, Wilfred had 37 victories and one draw, and seemed impossible to beat. In Benitez' own words, "He was the bible of boxing". And to this day, he still holds the world record for being the youngest world champion in boxing history!
---
At Kombat Group, we have a strong emphasis on Boxing. Come and try it for yourself!