We understand that there are many options for training around the globe; which can make it difficult to choose the right camp, club, or gym. To help you with your decision we've listed our top 10 reasons to come and train with us at Kombat Group!
Whether you are a seasoned fighter, a total beginner, or simply looking to have a new experience and lose some weight, Kombat has something for everyone. Be it Muay Thai, Western Boxing, Krav Maga, MMA, BJJ training, or just general fitness training; we cater for all styles and levels. Sounds good right? Read on for more reasons to book your stay with us!

1. LOCATION
Kombat is ideally situated just 20 minutes outside of the city of Pattaya; this really gives our guests the best of both worlds. The camp's more rural location means cleaner air, fewer distractions, and a greater focus on your training. However, when you have some downtime the city of Pattaya is close enough for you to explore and enjoy. For a list of local attractions and things to do click on the Free Time section on our website. Getting to and from the camp couldn't be easier as there are always staff on hand to help you book a taxi or point you in the direction of something to do.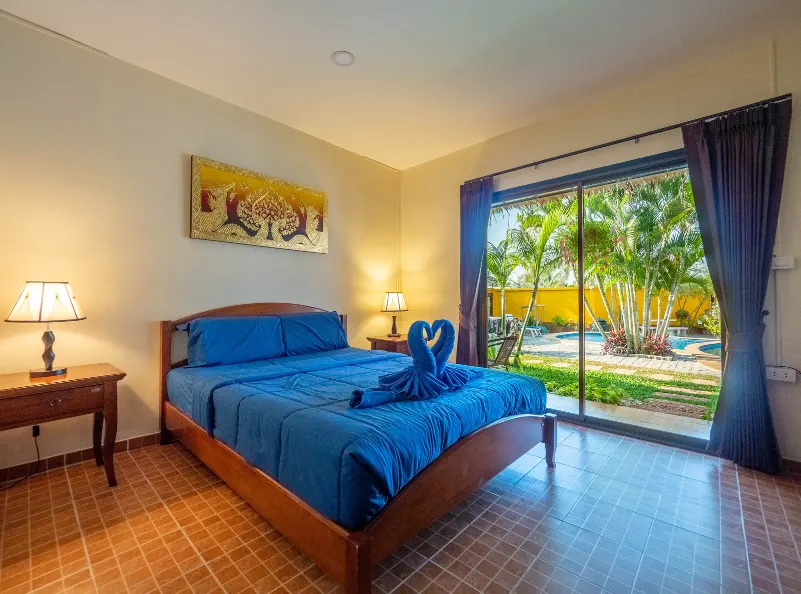 2. FULLY EQUIPPED GYM AND TRAINING FACILITIES
Kombat Group's training facilities are second to none; we cater for all types of training, from martial arts to fitness to bodybuilding. Our modern 800 square meter gym houses: three boxing rings, a full-size MMA cage, a heavy bag area, speedballs, cardio machines, free weights, and much more! As well as this the camp has it's very own swimming pool, perfect for either boosting your training session or relaxing and socialising after a workout. For further relaxation, you can visit our massage cabin located on-site. What visit to Thailand would be complete without an authentic Thai massage? Trust us, your muscles will thank you for it.
3. CHAMPION TRAINERS
The camp was founded by 7 times Muay Thai World Champion and three times Asian Western Boxing Champion Christian Daghio! His legacy lives on in the exceptional level the training staff adhere to. We have highly skilled and experienced instructors specialising in every discipline. Many are champion fighters in their own rights, Boxing Coach Joel Lubion Kwong recently fought for victory to become WBC Asia Silver Featherweight Boxing Champion! So you can rest assured that your training is in the most capable hands. Our trainers will push you to become your best self!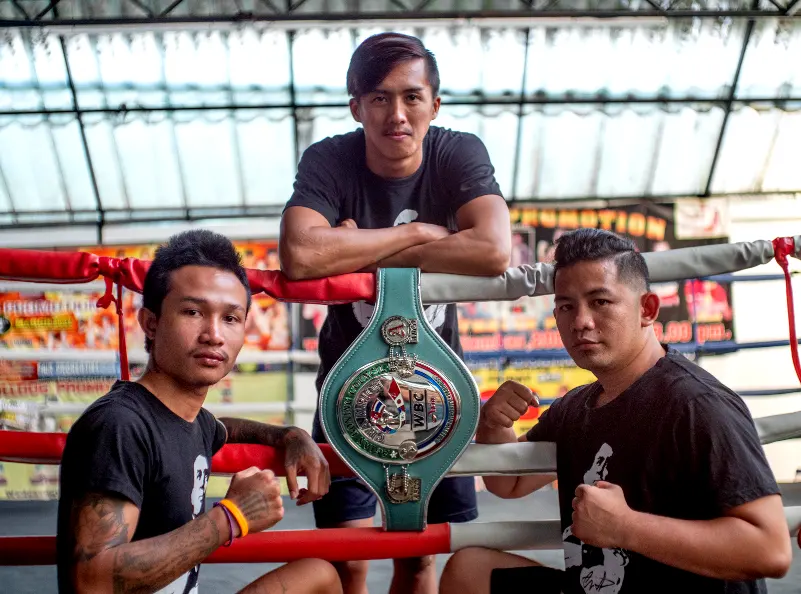 4. FUSION APPROACH
The combination of an Eastern methodology with a Western approach is one that has proven to be, not only popular with our guests but very successful in maximising results and improving performance. The variety of training available ensures that your entire body will be engaged in a wide range of movements, an effective training style that will improve your skills as well as your fitness. Kombat Group offers classes in Western Boxing, Krav Maga, MMA, BJJ, Tacfit and Functional Training! The wide variety of resources available also means that you have the freedom to vary your training schedule, allowing you to try out new disciplines and really make the most of your experience.
5. ONE-ON-ONE ATTENTION
We believe that a small class size encourages greater development and learning, as well as creating a more friendly familiar environment in which to train. You will also benefit from between three and five rounds of one-on-one training each day; this training will be with one of our champion trainers who will work with your specific skill level and needs to personalise your training. This personalised attention is beneficial to fighters at every level, our coaches will give you the advice you need to get the most out of your training and see the greatest improvement. They also offer friendly encouragement and motivation when you need it most!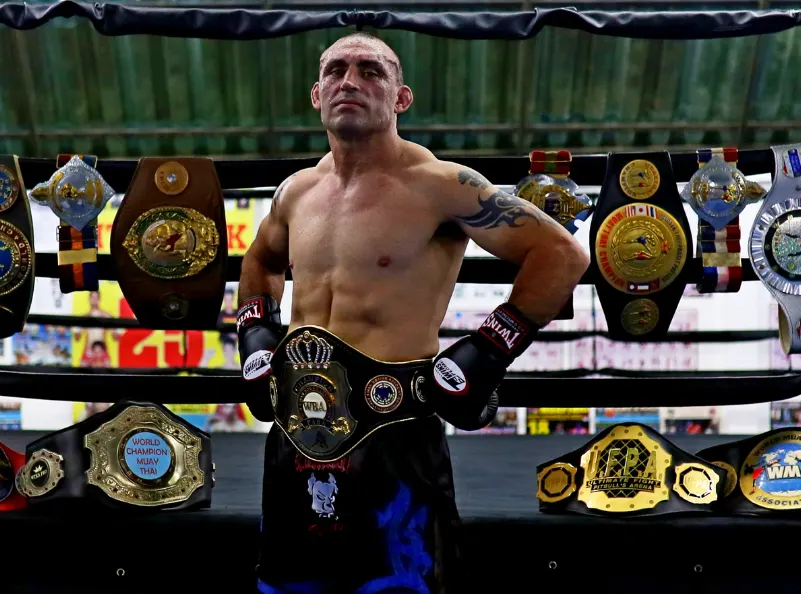 6. WELL CONNECTED
Staff and trainers have connections to local venues as well as international federations to get you in the ring for a fight while you're here (if you want). This is the perfect opportunity to test your skills and further your learning experience. Even if it is not something you want to do, it provides a chance to go and support your fellow Kombat guests; going together to cheer for your camp mates is a great nights entertainment and a good excuse to explore the local area.
7. HEALTHY NUTRITION
All of our Martial Arts training programs are all-inclusive; which means three delicious, balanced meals are provided each day, keeping you fuelled for your workouts. No problem if you are vegetarian, vegan, have food allergies or just simply don't like something; we cater for all of our guests' needs! We also offer fresh juices, coffee and protein shake for those days when you need an extra boost. Having all of your food provided and scheduled meal times means that you can focus completely on your training, taking away the day to day stress of meal planning.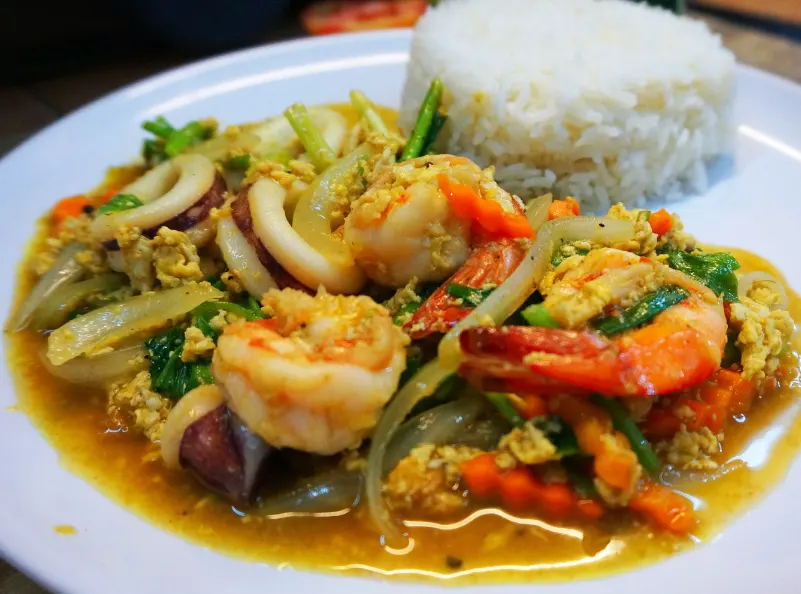 8. FUN FOR ALL
Martial Arts favours skill over size which makes it suitable for both men and women of all ages, even children; the variety at Kombat means that there is something for everyone. You're never too old, too young, too big, or too small to train at Kombat Group. Beginners are welcome in all courses and we encourage you to come and try something new.
9. TOP QUALITY RESORT
Kombat Group has gained experience over the years in what guests want and what it takes to make a stay memorable and enjoyable. We have a wide variety of training packages to cater for all needs and budgets. From our more luxurious deluxe rooms to the fighter packages, we endeavour to make sure there is something to suit everyone. Kombat Group's attention to detail and ability to cater to our guests' needs is why we have a staggering 30% return rate!
10. FRIENDLY ENVIRONMENT
All of our staff are friendly and will do anything they can do to make your stay as pleasant as possible. Fellow guests share the same friendly attitude and it is often commented that Kombat Group feels like one big family. The training is hard work but you will be surrounded by smiling faces. Kombat Group has a high level of energy and this is felt in all of the workouts. Not only is the training fun, but it gives you the opportunity to meet people from all over the world. We all live together in one location, train together, and even socialise together outside of camp. People come to Kombat as strangers and leave as part of a family.
Want to train with us? Fill out the form below and book your spot today!