Going outside the country may be difficult at this time, but you definitely deserve an amazing holiday!
You now have the chance to take a different sort of vacation to put the Covid-19 mess behind you.
Restart, refocus and return home a better version of yourself right here, a few kilometres far from home!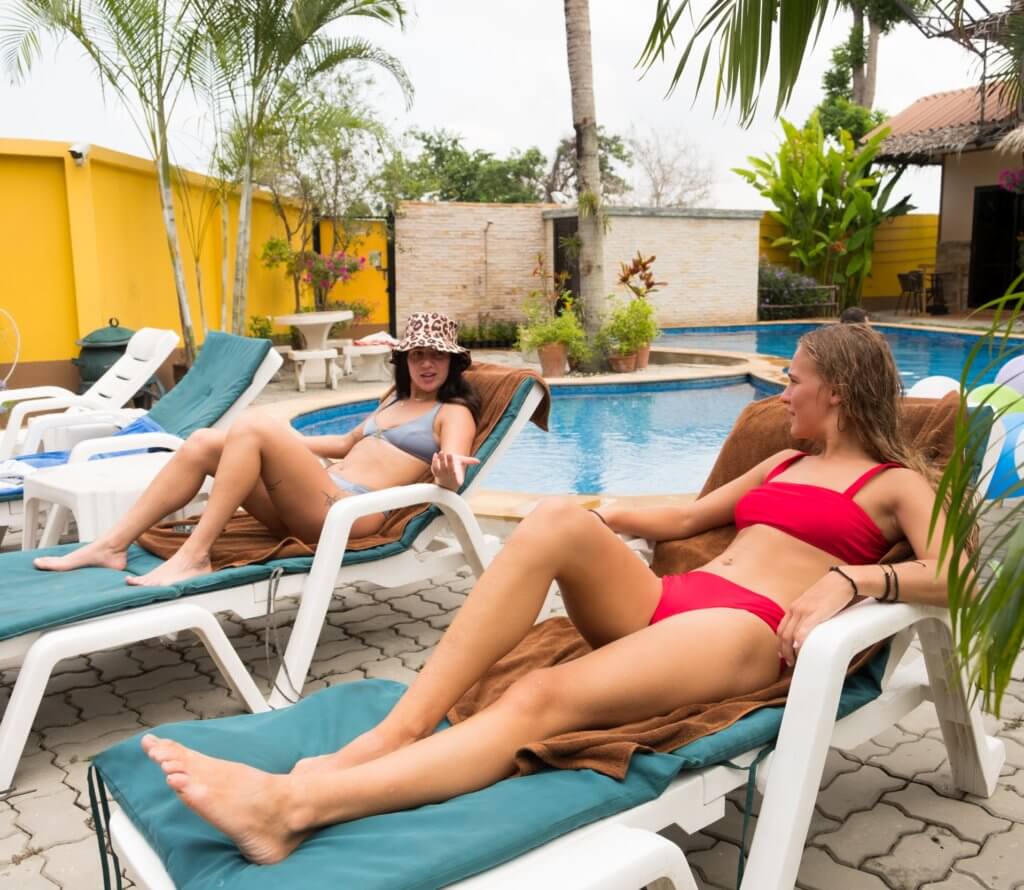 Take advantage of this time
Our goal at Kombat Group has always been to provide the necessary tools and appropriate atmosphere for people to leave feeling accomplished and prepared. Whether it's improving your boxing, losing weight or relaxing your mind, we are here to serve your goals.
More than highly specialized coaching from accomplished martial artists and boxing champions, great food and clean facilities, Kombat Group is a positive, family-like atmosphere dedicated to one's progress.
Before the country opens back up completely, and we will get as busy as usual, take this time to take care of yourself. Get back in shape, improve your skills and set a good foundation for your life moving forward. And enjoy the quiet of a 5,000 square meter resort all for you!
Kombat Group Thailand is a martial arts and fitness resort with the best reviews on the web for those looking to relax, learn and improve themselves.
An environment free of distractions
All goals require some work, but we can simplify the process. Wake up to a healthy breakfast, walk a few meters to the gym, receive high-class training, then cool down by the pool sunbathing, reading a book or chatting with the other guests. Kombat Group is located outside of the city of Pattaya in a rural, peaceful area but still easy to travel to.
More importantly, return home a better version of yourself with the skills, tools and necessary attitude for lasting change. Our programs have no minimum or maximum duration and can be tailored to your goals.
Kombat Group is not for you if:
Your idea of the perfect holiday is laying all day on the beach drinking beer.
You don't want to have a regular routine.
Having sports habit and healthy eating habits is not of your interest.
Kombat Group is the perfect fit for you if:
You are looking to focus solely on your goals.
You want to get the best training routine ever with a Boxing champion as a coach.
You want to live in a high-class facility: rooms with garden/ pool view, air conditioning, private patio, daily cleaning service and various amenities.
We've created just for you the perfect package that combines the benefit of a scheduled training with the relaxation of having all done for you. A customer care manager who lives onsite; cooks, cleaning & laundry ladies and gardener who will keep the resort and your room perfect all the time; a Boxing trainer who will push you to reach your next level of fitness and abilities.
Wake up and have a nutritious breakfast before starting your Boxing training in a boot camp style at 09:00. Then you will have all the time to relax and have lunch before your afternoon training that lasts two hours, from 17:00 until 19:00. In total, you will train for three hours a day! Improvement is inevitable!
Included in your package you will have:
Single Standard Room* with a/c and ensuite bathroom;
Two training session a day, Monday to Friday, and one on Saturday;
Daily healthy breakfast;
Free Wi-Fi in all the area of the resort.
*upgrade to a Single Deluxe is possible according to availability
And as a bonus:
Gym open 24 hours for your individual training.
Periodic analysis of your body composition to track your progress with our InBody270.
A 30-minute private lesson with our Boxing Champ;
Free Kombat T-shirt;
A fruit/vegetable slow juice;
A protein shake;
Swimming pool available 24 hours.
With prices starting at 15,600 Baht per week.