It was a triumphant return for Italian boxer Andrea Altomani, 29 years old, who won by TKO in his first match after a break of more than a year due to an injury.
Andrea arrived at Kombat Group last October and since then he has worked closely with our Muay Thai trainers and fighters to adapt and improve his style. The opportunity to test the fruits of two months of training arrived on December 27th, during the annual Sitpholek Fight Night charity gala at the Pattaya Boxing World Stadium.
Andrea fought against a Thai opponent of the Sitpholek gym in a Muay Thai match consisting of five three-minute rounds. The match started with a sustained rhythm during which both athletes landed a few strikes so the first round ended with a substantial draw. The Kombat Group coaches in Andrea's corner noticed that his knee strikes were particularly accurate and sharp so after the first round he was instructed to insist with both clinch and knees.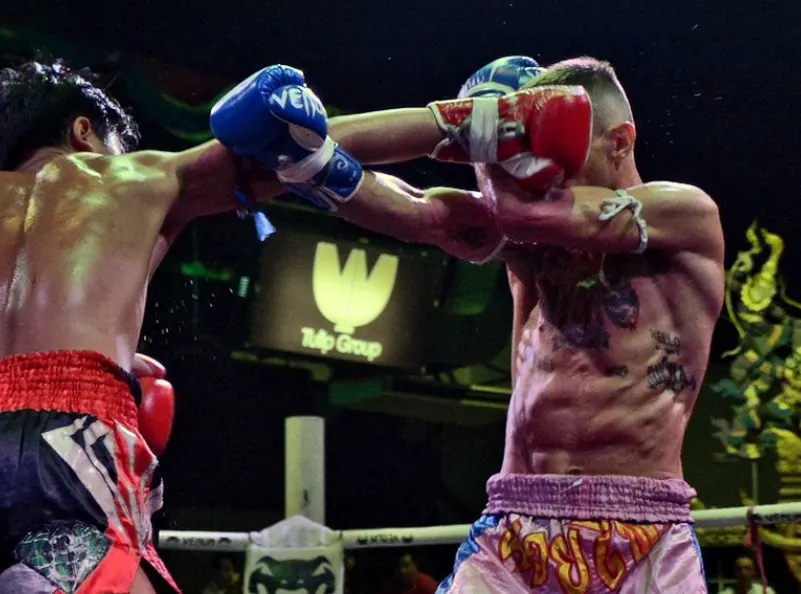 At the start of the second round it was apparent that the strategy recommended by the corner was the right one and during a clinch action the Thai athlete collapsed to the ground after receiving several knees to the stomach, undergoing a count. When the action resumed, Andrea wisely aimed again for the stomach, and a direct left punch sent the Thai fighter to the mat. The referee decided to stop the fight, proclaiming Andrea winner by TKO.
The journey seems reopened for Andrea now, and we can't wait to see him in action again in his next match, already scheduled for January at Max Muay Thai!
---
To come to Kombat Group and have a chance to fight, fill out the form below: