Kids Muay Thai Open House and Toy Drive On Saturday December 10th Kombat Group is hosting a Muay Thai open house for school-aged girls and boys (3-18yrs) from 16:00 until 17:00. The free event is to introduce youth to the ancient art of Muay Thai, but all skill levels are welcome. The session will cover basic Muay Thai skills and techniques such as stance, guard, and movements. Because Muay Thai is the art of eight limbs, children will learn to use kicks, knees and elbows in addition to hand strikes.
At the end of the one hour session, there will be a celebration with cakes and beverages and the announcement of a special training promotion to allow children to continue training at Kombat Group for a discounted rate. And why continue? Getting regular exercise allows youth to stay physically fit while improving coordination, strength, agility, and motor skills. Not only is Muay Thai great fitness for kids, but it also helps develop character and inner strength while having fun and making new friends. Muay Thai is traditionally taught at an early age so that children develop self-confidence, mental focus and integrity all while improving their physical abilities.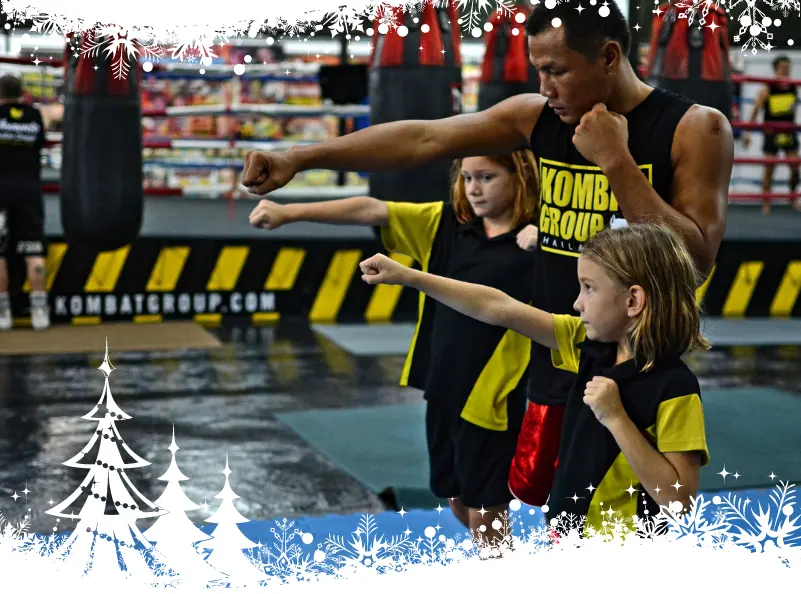 Also at the event, Kombat Group is hosting a children's charity drive for the holiday season. Children are invited to bring old toys and/or clothes to the open house to be donated to a Pattaya Orphanage.
To confirm your attendance or get more information call 089 543 3450 or ID LINE kombatgroup.