Chris came to Kombat Group to partake in the Self Defence course for four weeks. His ambition was to increase his health and fitness after going through a kidney transplant nine years ago. Read about what goals he achieved at our fitness resort below.
"Hey there, I'm Chris from Adelaide, Australia.
Having had a kidney transplant 9 years ago, health and fitness have been important to me since. Kombat Group helped me to keep improving my health and fitness goals while also learning new techniques.
I have always enjoyed martial arts and this was something I have always wanted to do but with the kidney transplant, there are precautions required. Kombat Group worked with me both before and during the camp to make sure that I could train hard and be challenged but also train safely.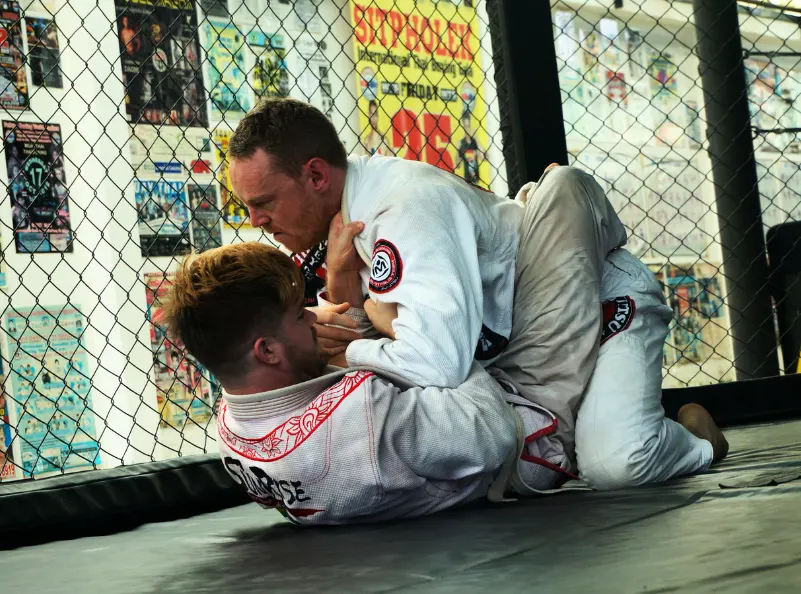 I participated in Muay Thai, Krav Maga Brazilian jiu-jitsu and the functional classes. Each class had its own challenges but they were all good ones. All the trainers were approachable and pushed me to do that little extra. Special mentions to Christiano and Vitor.
After spending 4 weeks here I have lost 4 kilos. The meals are all tasty and nutritious and the dining area is a good area to have a chat with others at the camp. The best part about the camp is the people you meet and training with like-minded people. Everyone I met at the camp was friendly and have made some good mates along the way.
I would definitely recommend coming to Kombat Group for fitness and skills development.
Thank you to all staff, and training partners during my time at the camp."
Chris
Do you want to increase your fitness and health at our Thailand fitness resort as well? Fill out the form below: