After three weeks of hard training at Kombat Group, 25-year old Matteo of Italy took on a former champion at Siren Boxing Bar in Pattaya on November 12th. We want to share his interview with you!
Hi Matteo! How was your training experience at Kombat Group?
"I had been to Kombat Group in 2014 when the new location just opened. At that time I had practiced Muay Thai for less than a year. Having found the first experience very enjoyable and after making significant improvements in two weeks, I decided to come back two years later to improve and dedicate myself to my greatest passion.
The most recent three-week stay was very tiring, but at the same time constructive and enjoyable. The first week was the hardest and crucial, but it helped me to acclimate. The following weeks were aimed at my preparation for a fight the day before my departure. The morning session included bag work while the afternoon session began with running at 16:30 which was followed by pad work and learning techniques with trainers until 18:30, and then 30 minutes of clinch training."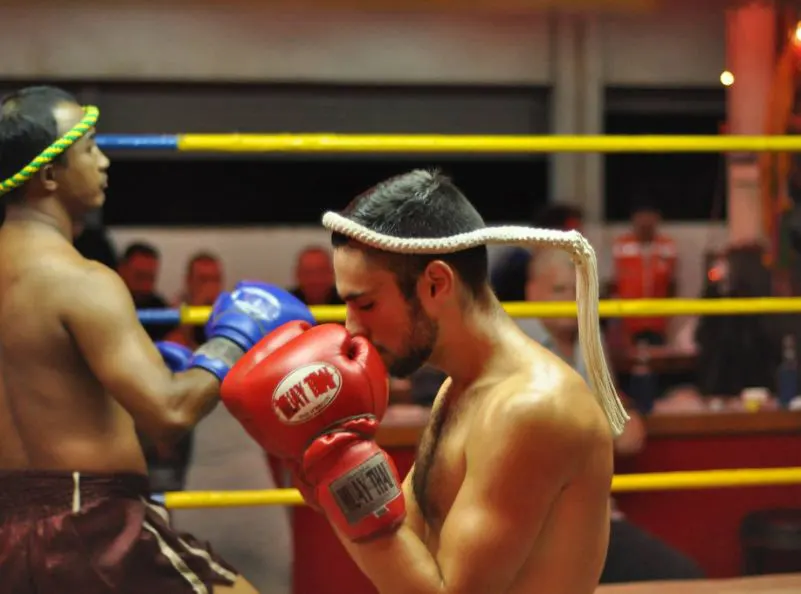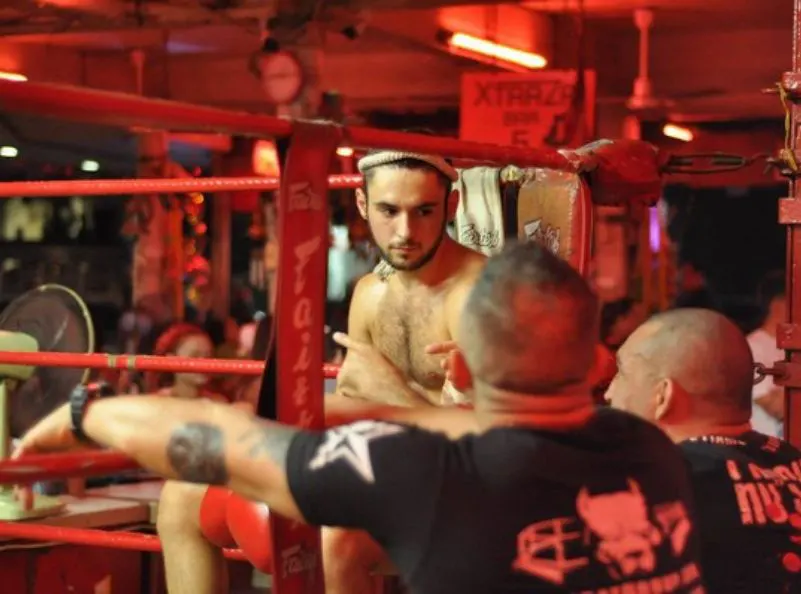 Did you find that the trainers put enough attention on teaching the clinch techniques?
"The clinch training was what helped me most during the fight. The trainers paid a lot of attention and corrected all mistakes constantly during the training sessions so I increased my skill. I was happily surprised that the camp devoted a significant part of training to the clinch: 30 minutes at the end of each session during which you train with alternating coaches. It's hard, but you learn from champions and it's worth the effort!"
Tell us more about your fight…
"The fight was at the boxing bar; it was hard and difficult to interpret because I faced an opponent with a lot more experience (former world champion of Rajadamnern Stadium). The verdict had me leave from the ring defeated, but absolutely satisfied with the performance.
I received suggestions from the corner and compliments after the match by an athlete as successful as Christian Daghio has given me a lot of confidence in myself, and gave me the clearest idea of my potential to improve."
This was only Matteo's third Muay Thai fight, but he had the advantage of superior physical conditioning. Matteo fought hard all three rounds and did a great job both fighting and listening to Christian's coaching from the corner. It was a challenging fight that drew a large crowd. However, Matteo's opponent had more experience using techniques which ultimately led to his victory. Although Matteo lost by mere points, it was a good matchup to allow him to learn as well as challenge him to advance his skills.
"I arrived well prepared for the fight and my training was gradually reduced the days before the event so my body could rest. I was thoroughly prepared by the coaches and this allowed me to compete until the end of the match. It was a tough fight. In the first round my opponent kicked very strong, but then with the angling tips I received I managed to close space for the clinch and I did not give him space for kicking, particularly in the third round, which brought our points almost equal!"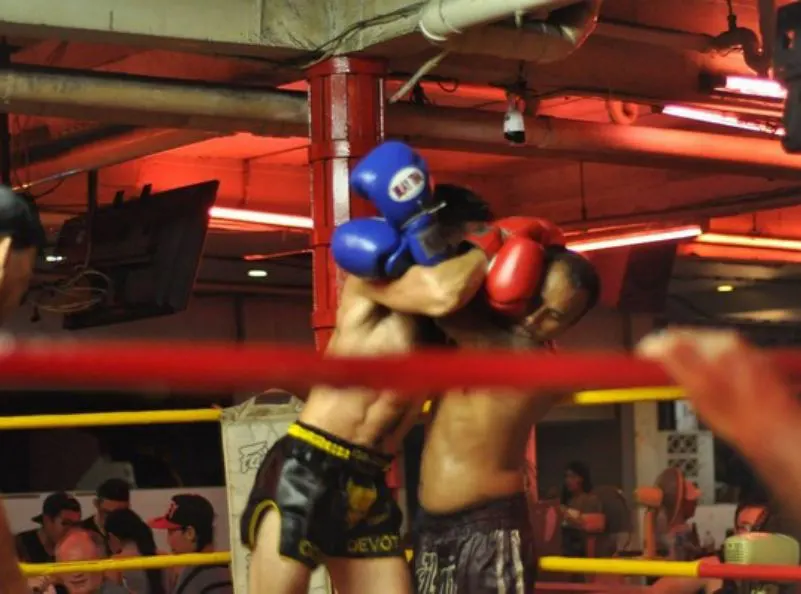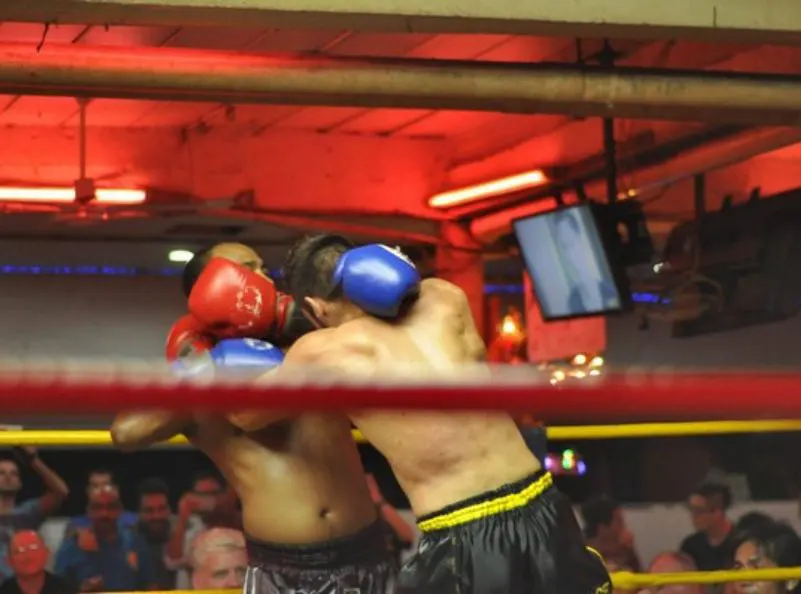 Do you have anything else to say about your full experience?
"Life at the camp was very pleasant. I made lots of friends from all over the world who came to Kombat Group for several different reasons, but united under a single credo: Work hard to achieve a goal!
I am determined to return to Kombat Group as soon as possible because I found a great family and a place of peace. I want to thank Christian, who was always available and active to enhance the skills of athletes who train inside the camp. Thanks to Barbara, who was always attentive and willing to help with any question. Finally I would like to thank Cristiano; he was not my instructor at the camp but it is thanks to him that I first approached this beautiful sport three years ago.
At Kombat Group you not only find competence, but you also find passion!
Thanks Kombat Group! See you soon!"
Matteo