Serhii from Ukraine returns to Thailand to train and sharpen his Muay Thai skills again at Kombat Group in preparation of fighting at the Max Muay Thai Stadium in Pattaya for a second time.
Fighting against Ageursif Yacine from Algeria on the Max Muay Thai Fighter event, Serhii faced an opponent of similar experience but also a much taller opponent. Following on from his previous Muay Thai KO win at Max Muay Thai Stadium, Serhii continues his success with a TKO in the 2nd round.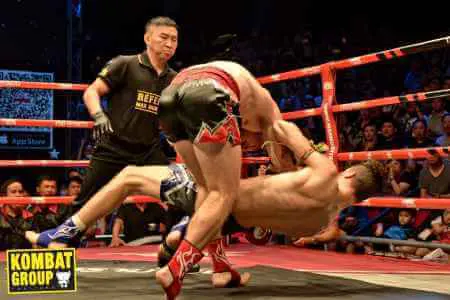 Congratulations to Ukrainian fighter Sergii on another victory, we are happy to be a part of your Muay Thai fighting success!
NOTE Students and fighters from around the world visit Kombat Group for training and fighting in Muay Thai, you can too! Check out our Packages and sign up!